The Importance of Doorbell Cameras
It's an invaluable advantage to know who's at your door when the bell rings, even before you get to the door… or when you're not even at home at all. Herein lies the importance of doorbell cameras, an increasingly common component of a homeowner's tools in maintaining security and control over their home.
While a doorbell camera is not certain to make your home impregnable against home invasion, it is a tactical tool that definitely increases your chances of preventing burglaries and other such violations of your house.
It's not just great for home security purposes, however. It's also a great part of any smart home set-up, providing convenience and ease of use to the homeowner in a number of ways.

With practiced use, the importance of doorbell cameras can easily demonstrate itself in a well-rounded home security network.
When you're at home, a doorbell camera is mostly convenient. After all, when the bell rings, you could just get up and see who's at the door. But the doorbell camera allows you to view the visitor at the door without having to get out of your easy chair. If it's a friend or neighbor you want to see, you can choose to get up and open the door… or use your smartphone app connected to the doorknob to unlock it remotely and invite them in via the device's built-in speaker.
On the other hand, if it's a door-to-door salesman or political candidate, you can safely ignore them without engaging at all, or order them away with the same speaker.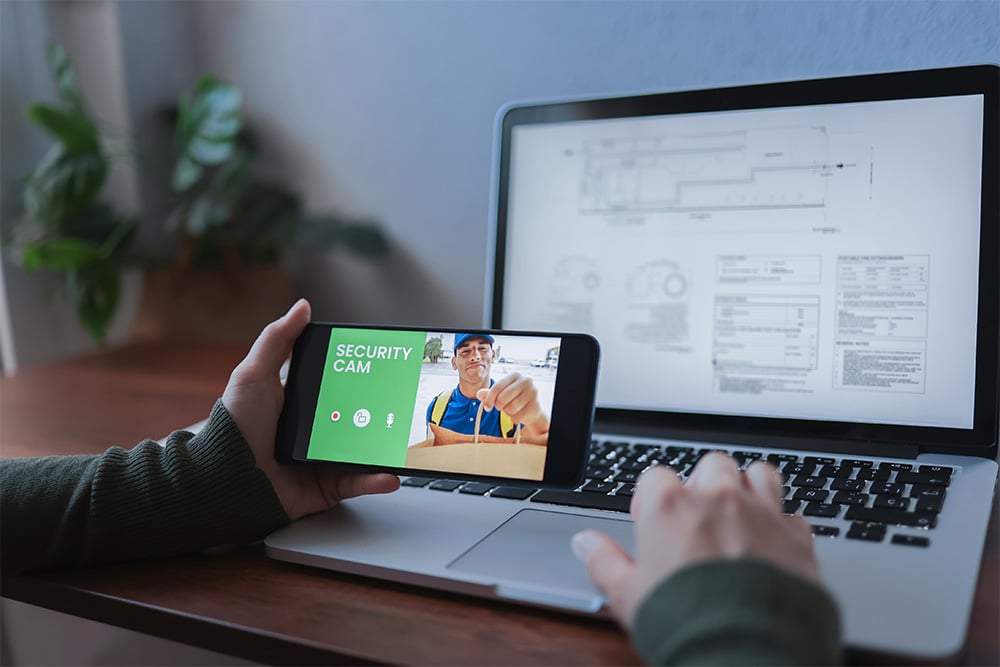 And if's someone simply ringing your bell to see if anyone's home, well, you can disabuse them of your supposed absence rather quickly.

Using the doorbell's capabilities, you can do much the same even if you're not home. Your connected app will broadcast the camera's feed to your phone when you're away, so you can judge your visitors and their desirability on the go. Welcome in friends who arrived for a visit before you got home from errands, unlocking the door remotely. Tell unwelcome guests you're not available and to come back another time (if at all…). And remind any suspicious persons you can see them and have the police ready to contact should they get any ideas of entering without permission.
You can use it for all sorts of interactions. Let the food delivery guy in to deposit the food (though if you didn't prepay, you'll have to get up for that purpose, as the video doorbell cannot write checks for you.) Monitor who comes and goes when your kids are home alone. And so on.
Combined with smart home technology that allows you to operate other aspects of your home, from locks to appliances to the thermostat, the video doorbell allows you to take full control of your home and put who can access your door day or night.
BlueAccess offers video doorbells as part of their DIY home security kits. Take advantage of the opportunity and get one today.
Shop Our DIY Home Security Kits
YOUR JOURNEY BEGINS HERE
BlueAccess Starter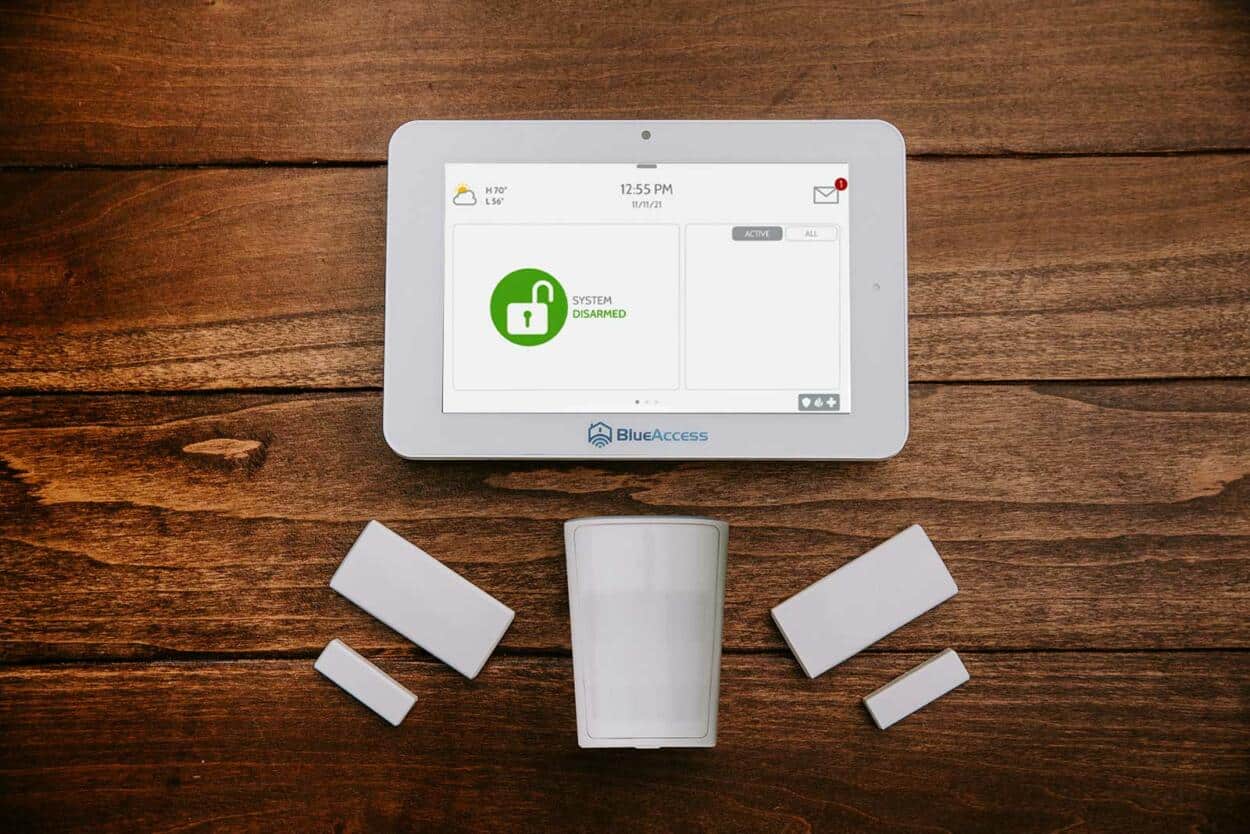 Begin securing your home with a pet-aware motion sensor, door sensors, a central security panel, and the mobile app.
TAKE IT TO THE NEXT LEVEL
BlueAccess Pro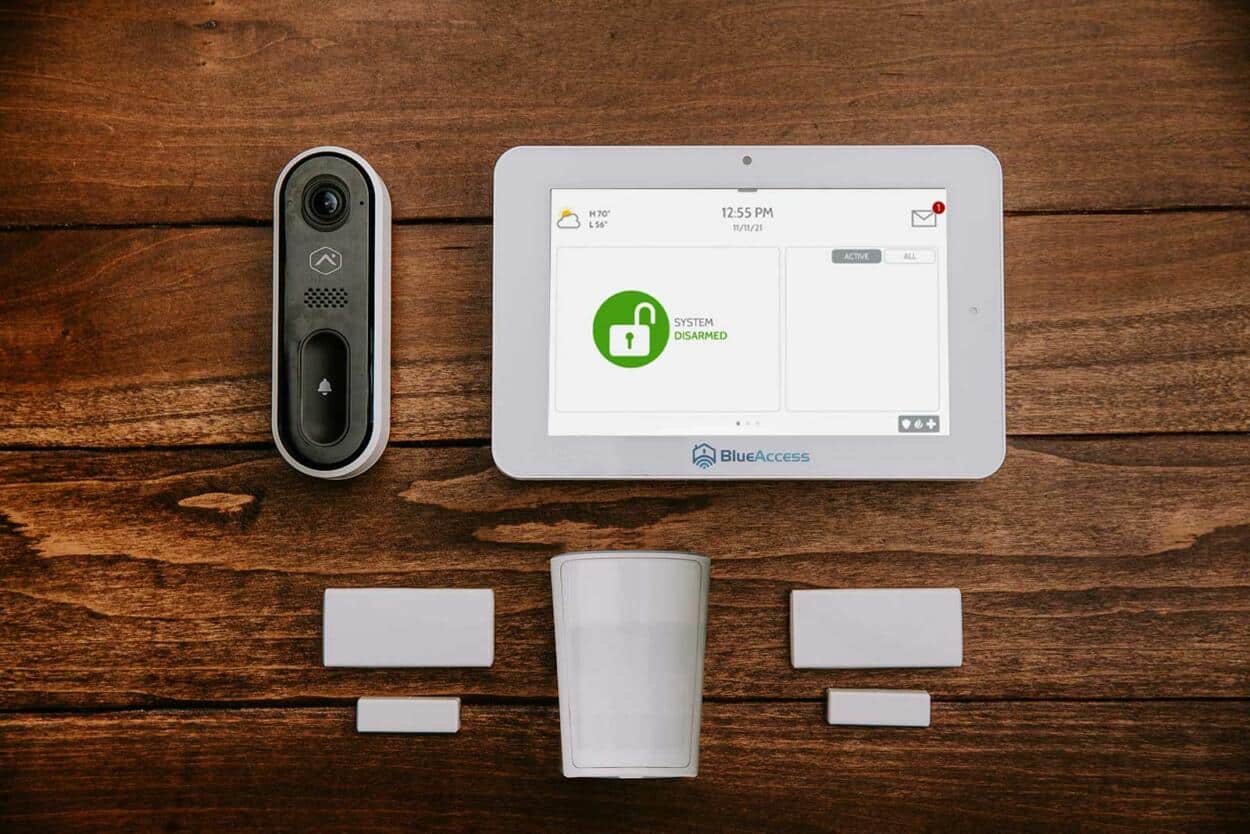 This package includes all the features from our Blue Security Starter, but takes security outside the home with a video doorbell.
TOTAL HOME PROTECTION
BlueAccess Premium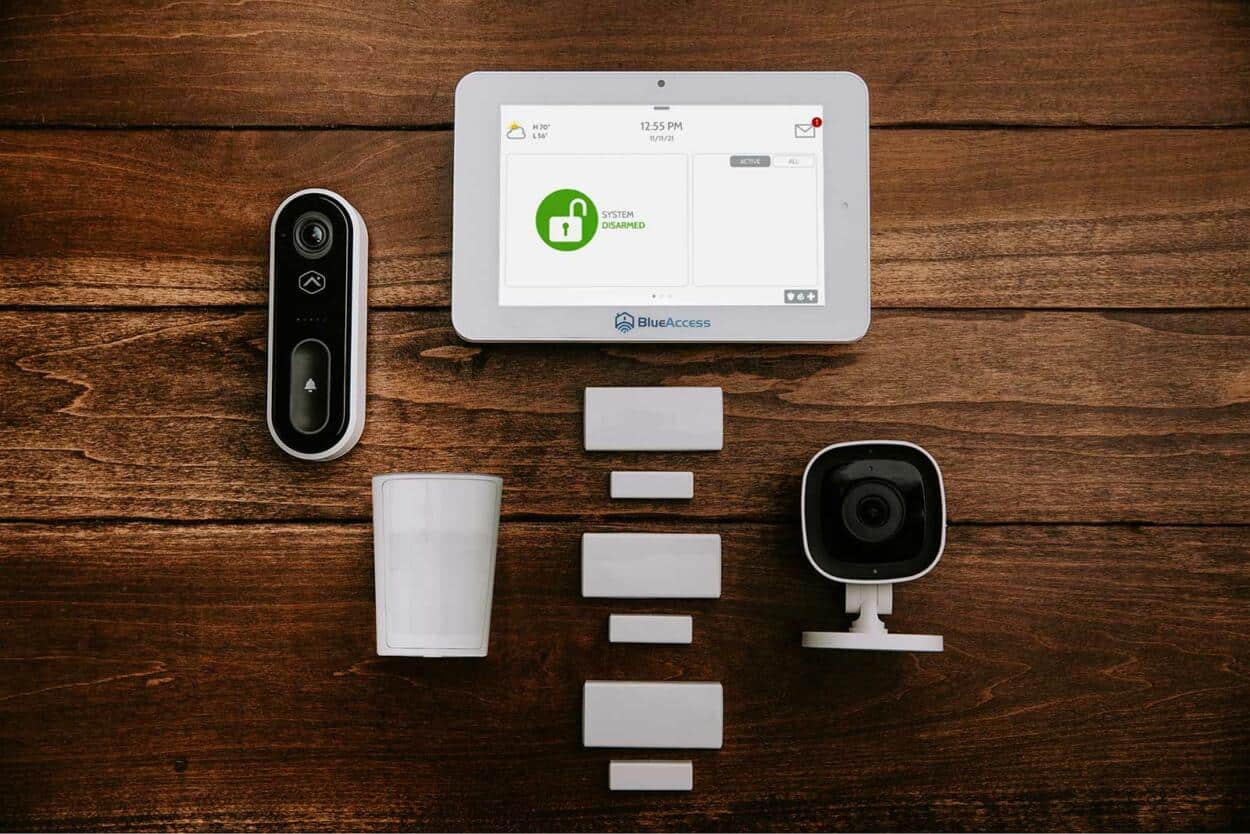 Our Blue Security Premium package includes everything you need to get you home protected inside and out. 
Customize your system further with these add-ons