BlueAccess, DIY home security made easy.
BlueAccess provides you with the latest in DIY home security and automation available. We will keep you up to date with the newest products as technology grows. Let us help you Access your home's full potential.
Our security panel is more than just a security panel. Other companies use simple key pads, at BlueAccess we open the door to so much more. Take a look at this video to see how we are different.
More than just a security panel
8 MP Camera

For even better disarm photos and alarm videos, use the 120° wide angle lens with FlexTilt

QuadSound Speakers

Our panel has been designed to give the greatest audio we've ever produced

Bluetooth Streaming

For the optimum listening experience, there are four speakers linked to the base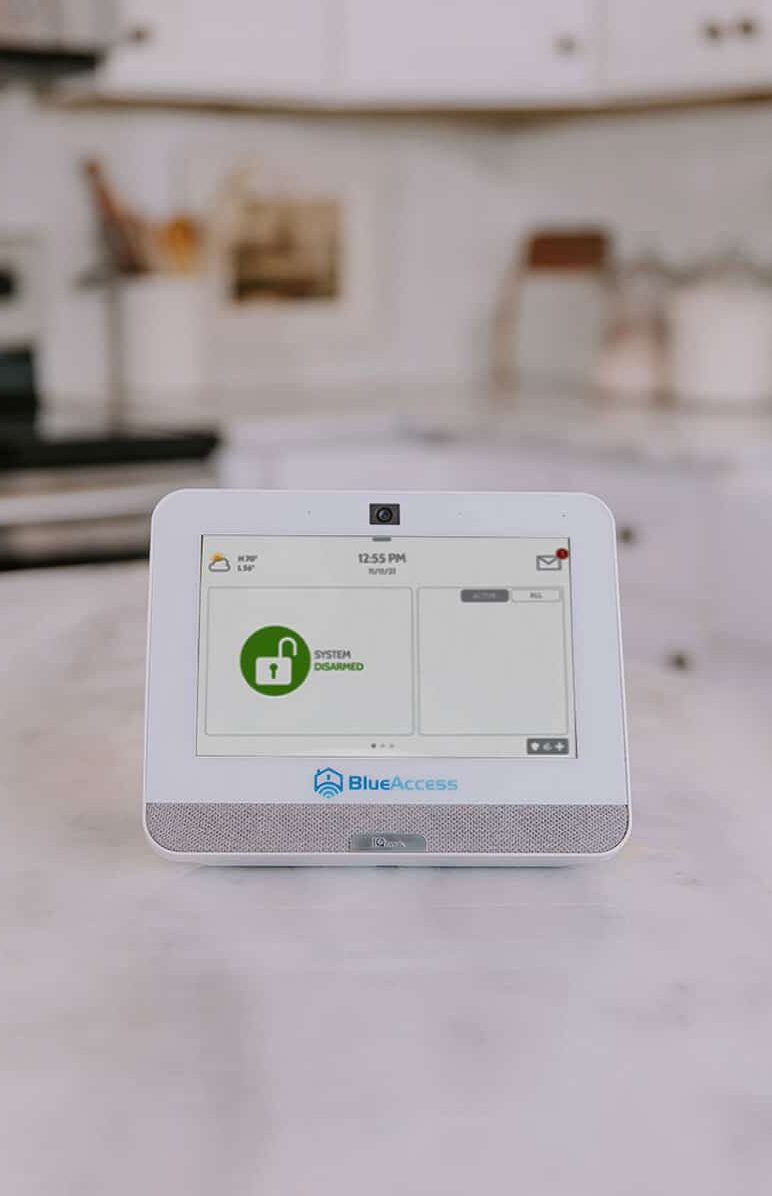 Easy Install

This panel is easy to install straight out of the box. We want to make simple for you

Glass Break Detector

Other systems have a separate sensor that will detect glass break. Ours is built in

Photo Frame

Display your favorite photos right on your panel turning it into a digital photo frame
The easier way to protect your home
Expensive mandatory installation charges
Messy contracts with pricy termination fees
Easily Hackable by Intruders
Expensive products and services
State of the art control panel
Wireless easy to install and remove for optimum customization
Latest technology offered that cannot be hacked by jamming devices
Affordable systems with no hidden fees
BlueAccess believes having a safe and intelligent home is everything.
Home is where memories are made, families grow, and milestones are reached. It's important for your family to feel safe and secure in their home. You don't feel safe at home until you feel your home is safe. BlueAccess believes your security system should be easy to use and automated around your needs.
You can now easily arm and disarm your system with Google Assistant or Amazon Alexa making our DIY home security and automation systems the best around.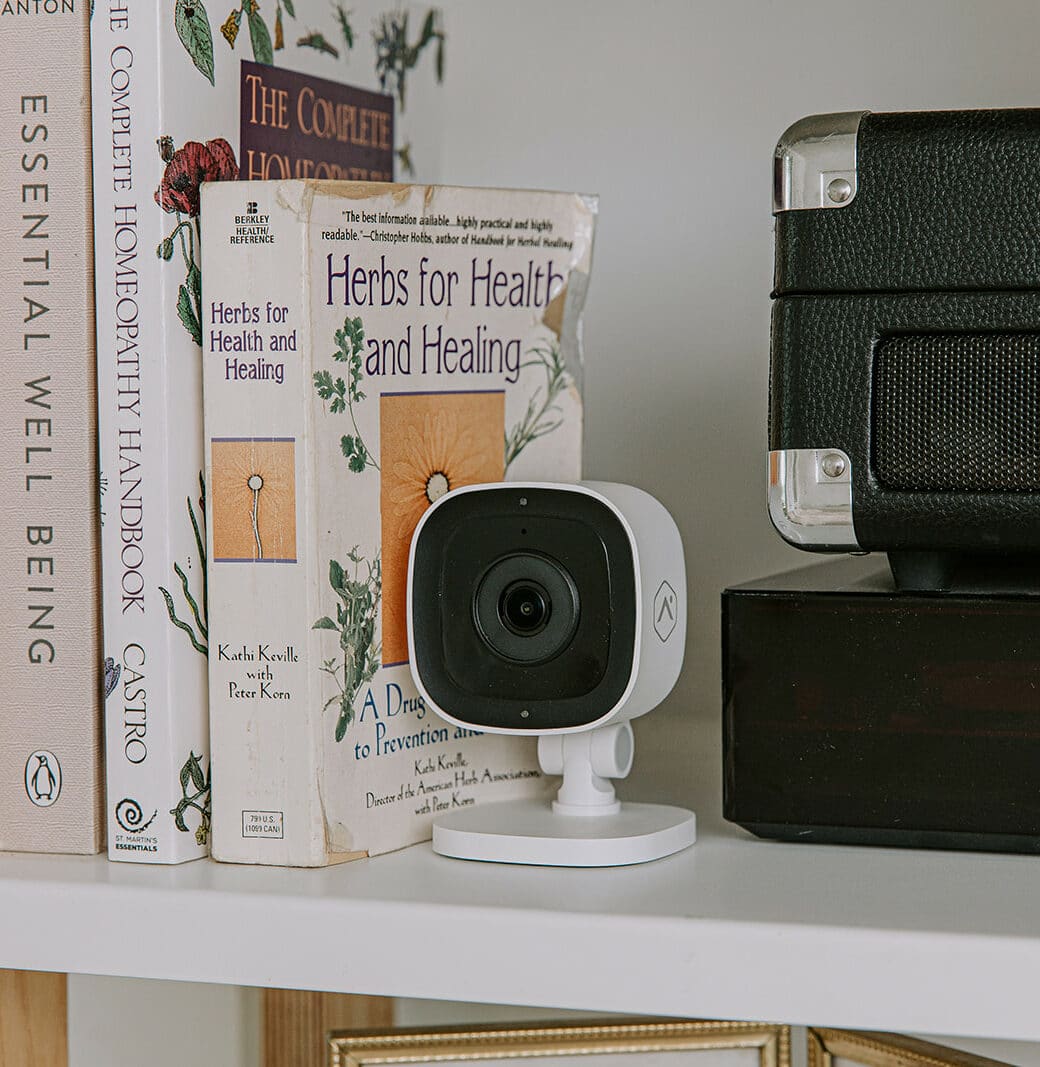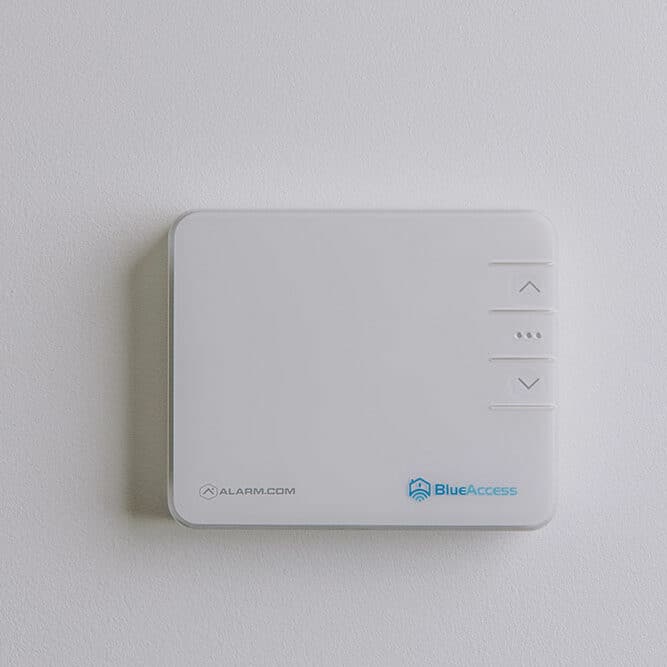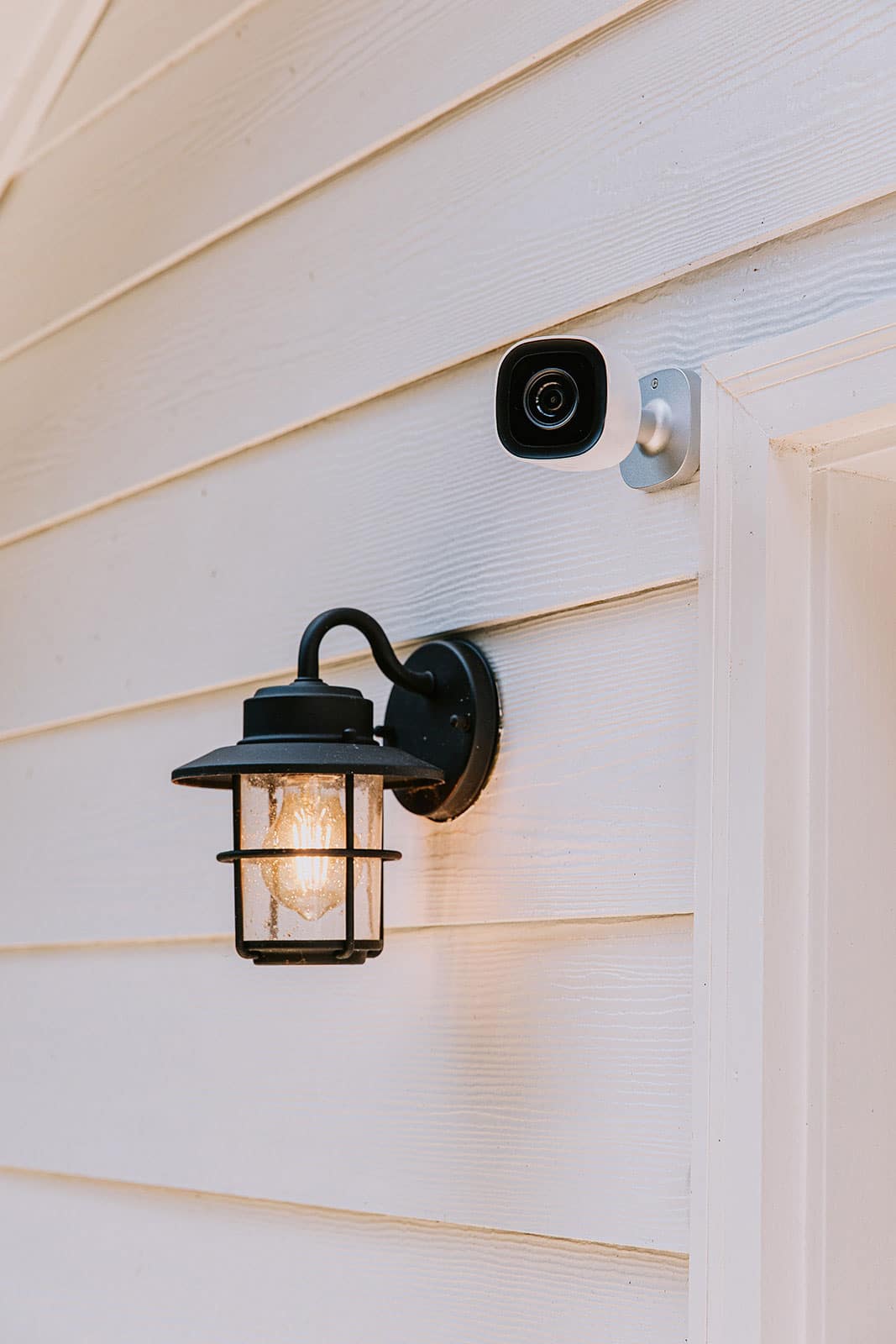 We've partnered with Bread® to allow you to pay with simple monthly installments.
How do I apply for Bread® & see my financing options?
At checkout, select the Bread® Pay option and they super-fast approval engine will let you know if you apply and provide you with payment options right away.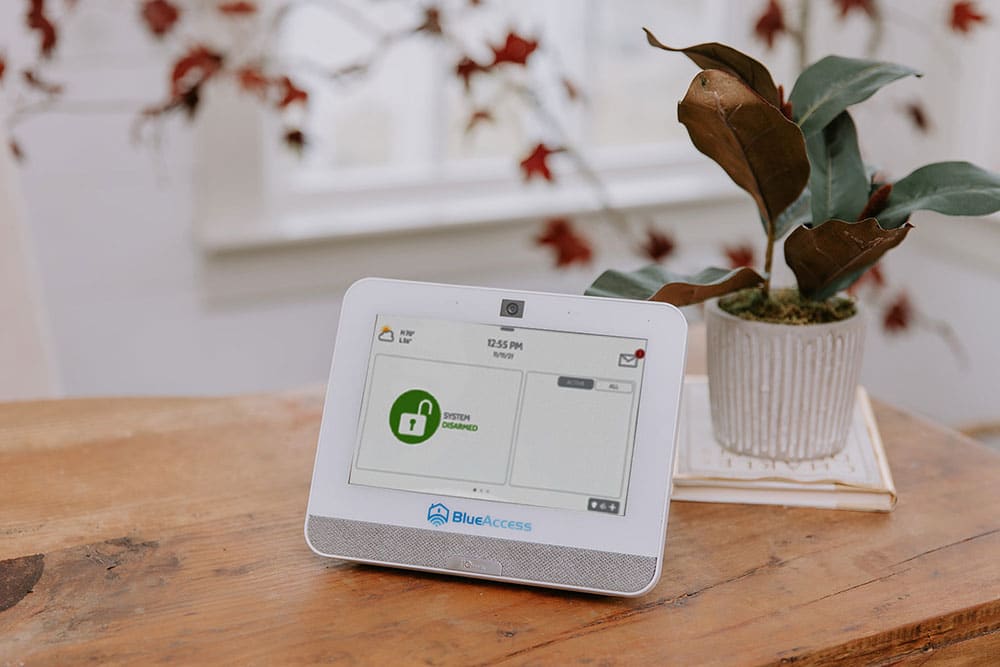 Make the decisions

Determine what your needs are and what you want to protect. Ask yourself questions such as "how many window/door sensors do I need?" and /or "do I need cameras and if so, how many and where?"

Pick out your system

Start by choosing one of our Pre-Packed Kits that best suits your needs. A Pre-Packaged Kit can be what you need to protect your home and can also be expanded upon by adding additional desired devices.

Install and Activate

Once you have received and installed your new security system, we will activate your account and your home will be protected with the best in home automation and security.
Explore Our Self-Installation Kits
Here at BlueAccess, we provide the DIY home security and automation products, monitoring, and ongoing support and training needed to ensure your DIY home security experience is the best it can be. Review our self-installation packages below:
YOUR JOURNEY BEGINS HERE
BlueAccess Starter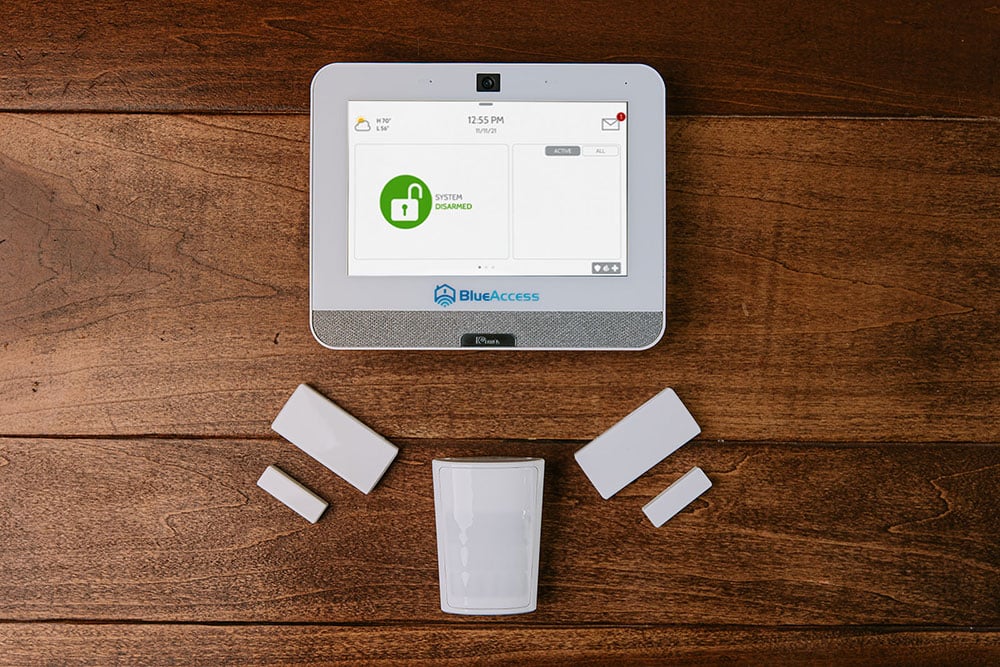 Begin securing your home with a pet-aware motion sensor, door sensors, a central security panel, and the mobile app.
TAKE IT TO THE NEXT LEVEL
BlueAccess Pro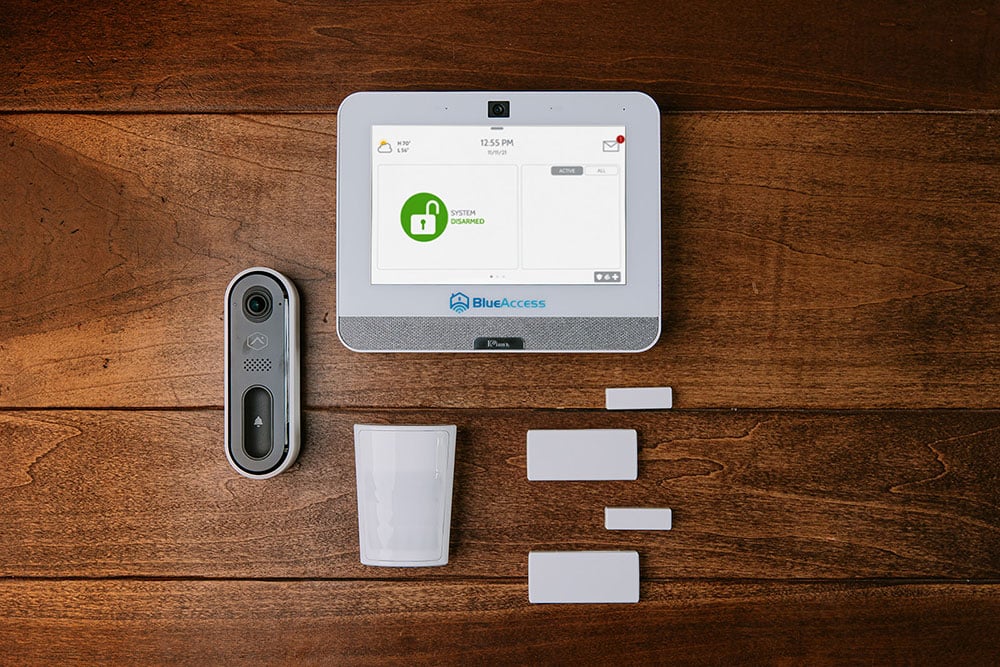 This package includes all the features from our Blue Security Starter, but takes security outside the home with a video doorbell.
TOTAL HOME PROTECTION
BlueAccess Premium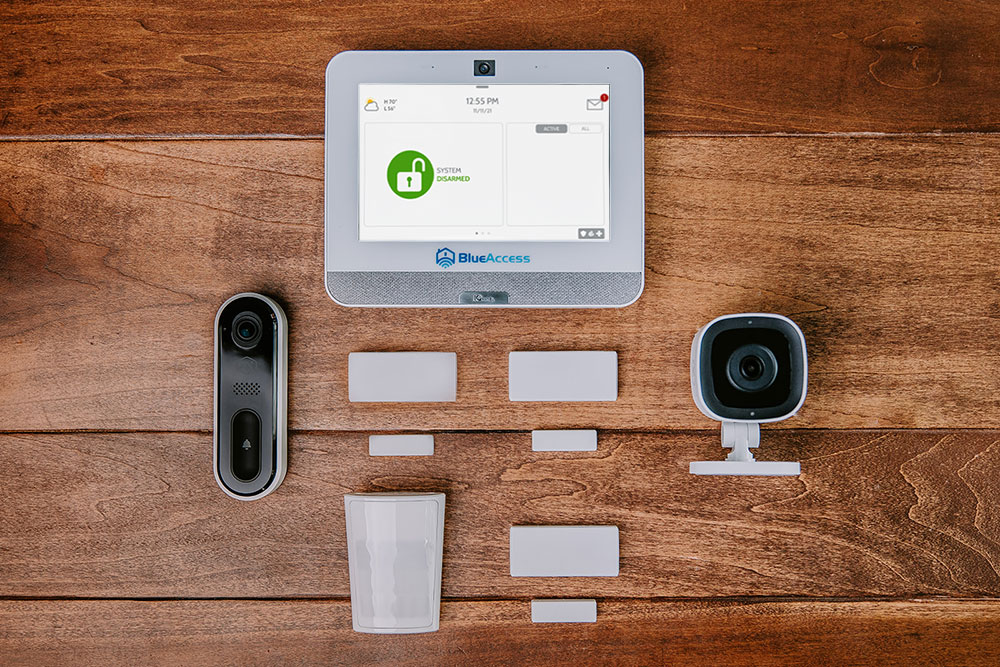 Our Blue Security Premium package includes everything you need to get you home protected inside and out. 
Professional 24/7 monitoring you can count on
BlueAccess DIY home security and automation systems are monitored by highly trained and caring professionals. With fast and reliable response and 24/7 monitoring, you can ensure that your family and home are protected with the precise help that you require for an emergency. BlueAccess offers three different levels of monitoring depending on the type of devices you include into your home security system.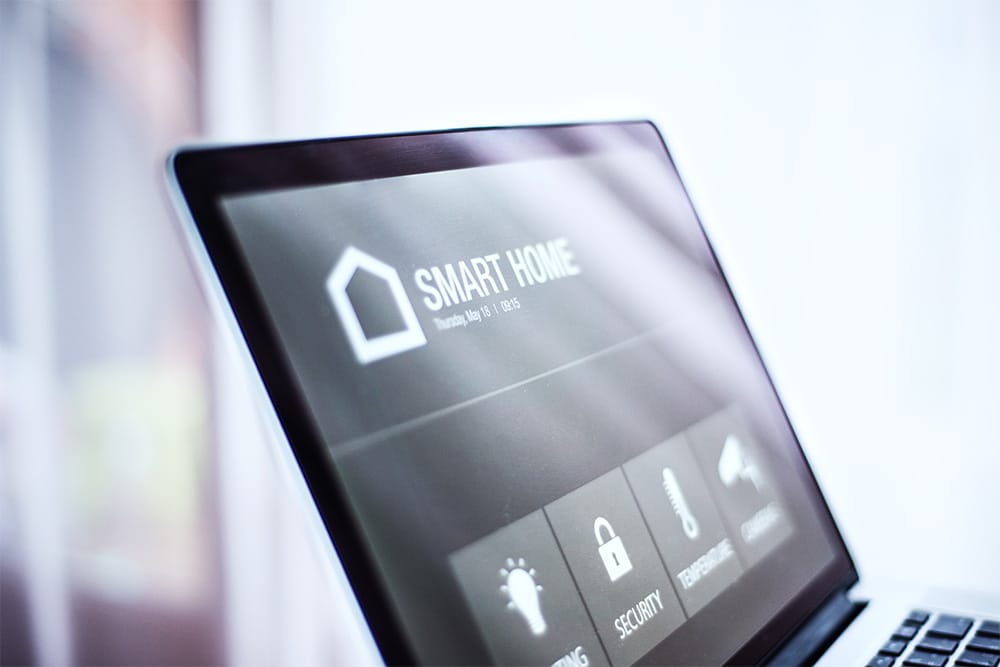 Home automation, the technology that goes into what we colloquially call a "smart house," is designed to be simple, intuitive and easy to use. At its best, it transforms a basic home into a technology-fueled dream palace, its every component and asset at your command without hassle or fuss. That's the ideal, at least. Like…
Frequently Asked Questions
Q: Can my System be connected to smart home devices?
A: Yes, BlueAccess security systems support smart home automation, but are limited to compatible devices.
Q: Who gets notified during an alarm?
A: Once you activate your monitoring service with BlueAccess,  you will select individuals for your emergency contact list who will be contacted by our Emergency Response Center during an alarm.
Q: Can I use my previous security equipment with BlueAccess' system(s)?
A: Some equipment such as window and door sensors are compatible with BlueAccess systems, if you would like to learn more about if and how you can integrate your existing equipment with ours, please contact us.
Q: Does the equipment for this system work with wifi?
A: Some products such as our indoor and outdoor cameras are wifi, while other devices such as sensors and smoke detectors communicate through Z-wave.
Q: What power source(s) does the equipment use?
A: Equipment such as sensors and detectors are battery-operated while other products run off of AC electrical power outlets.
Q: What if I am not sure what package or devices I need for my home?
A: You may contact us to schedule a time for us to help. We have professional consultants who can assist you over the phone or video call and determine what devices will best protect your home. 
Q: Can I cancel or change my order?
A: You may cancel or change your order anytime before receiving your equipment by contacting us. There are no cancellation fees.
Q: Can I return my system or individual products?
A: You may return your full system or individually purchased products within 30 days of purchase by contacting us. Refunds will be issued upon retrieval of intact products. Return shipping and handling fees may apply.
Q: How long will it take for me to receive my products after purchase?
A: It takes on average 1 to 2 weeks for your order to be delivered. 
Q: Can I return a damaged or faulty product for a full refund?
A: If any of your equipment is not functioning properly upon initial install or was damaged upon delivery, you can contact us to receive a replacement item or refund.
Q: Where do I take my products to return them?
A: You can ship your products back to us at any FedEx location. Ensure to take your return shipping label if one was provided to you.
Q: Do you offer professional installation?
A: BlueAccess systems are DIY (Do IT Yourself) systems. The installation process is easy and does not require much time. DIY systems help eliminate installation charges and fees, and if you need assistance with installation, you may contact us and we can schedule a phone or video call.
Q: What do I do if I'm having trouble installing a device?
A: Contact us, BlueAccess has professionals on standby to assist you over the phone with any issues you may have.
Q: What tools do I need to install the equipment?
A: Majority of all of the equipment will only require a screwdriver with the exception of our outdoor cameras that may require a drill. 
Q: Where should I install the IQ Panel?
A: The IQ Panel is the primary Hub for your security system. Most of our customers install their panel on a table or countertop while some prefer to install it on a wall. Either way, it needs to be in a central location in your home while also being in a convenient place for you and your family. 
Q: What is the range for the equipment? 
A: The range of our equipment varies by device. All devices will list their limitations upon initial setup.
Q: Are there any contracts or hidden fees?
A: With BlueAccess there are no monthly contracts and no hidden fees. 
Q: Will my service be charged automatically?
A: Your service will be charged automatically every month unless you choose to cancel your service.
Q: How do I cancel my service and are there any cancelation fees?
A: Contact Us, we will assist you in canceling your service at any time.
Q: Does BlueAccess offer services outside of Georgia?
A: At this time, BlueAccess is only operating within the state of Georgia, you may sign up with our newsletter to receive updates on future locations.
Q: What do I need to do if I plan on moving?
A: Contact Us, If you are moving to an area where we can provide you with our services, we will update your account. If you are moving outside our service area, we will assist you with finding a new service provider for your security system.
Q: Does your system require a monitoring service?
A: Yes it does, BlueAccess security system is not supported by self-monitoring.