More Than Just A Home Security Control Panel
Most everyone recognizes a home security control panel when they see one – the standard numeric keypad, combined with a speaker and a digital readout, installed either permanently or on a mobile basis on the wall within easy reach of the front door. We grew up with them on our walls, or at least recognized them on the walls of friends or acquaintances' homes.
 Today, home security systems still use panels to control their networks. They're often very different in set-up – full touchscreen, with full voice commands and interconnectivity with a smartphone app. But they still turn a home alarm on and off, still connect a homeowner to a security monitoring center and can contact the police in case of emergency, just as the old, beige models with buttons once did.

BlueAccess, as part of its DIY home security kits, includes such a home security control panel, but it's hardly just that. It is, in fact, much more than a home security control panel.
It is the key to controlling not just your home security, but your entire home and everything within it.
The modern home security control panel can, with the proper connections and installation, allow you to control numerous aspects of your house from one central location – and, from that start, from anywhere at all once you've connected a mobile app to the network.
Today's home security control panel is the linchpin of the modern smart home experience, in which multiple home options and features can be remotely controlled and activated from afar.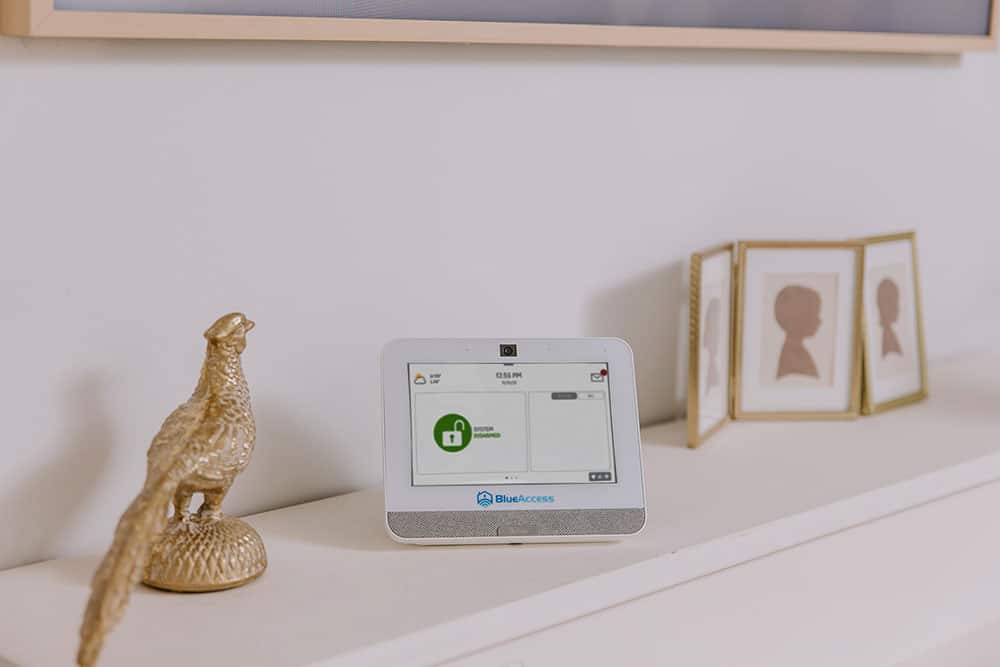 A fully-utilized smart home set-up can allow you to lock and unlock doors and windows remotely, change the thermostat with a single command, turn appliances on and off, change the lighting settings in your home and much more.
BlueAccess sells many of the components necessary to create such a smart home set-up, including smart outlets and light switches, smart thermostat, remote locks and the like. These components can communicate with one another straight out of the box, making self-installation a breeze and adding new components to an existing system simple.
All of it can be controlled via the control panel that also regulates your home security system. A few swipes on the screen can do wonders. Or, you can speak to it from afar, without getting out of your chair, to achieve the same results.

Or, if you're out of earshot – perhaps not even in the same city, let alone within your home – you can access your panel and network via a custom smartphone app and do many of these things from literal miles away.
It's a far more versatile tool than the one you saw in your grandma's house and it can be yours for a much more reasonable rate than you're likely expecting.
Check out BlueAccess and its DIY home security kits – each of them contains a home security control panel, making even the simplest kits the potential start of a burgeoning smart home network.
You know where to start. Where you let it take you is entirely up to you.
Shop Our DIY Home Security Kits
YOUR JOURNEY BEGINS HERE
BlueAccess Starter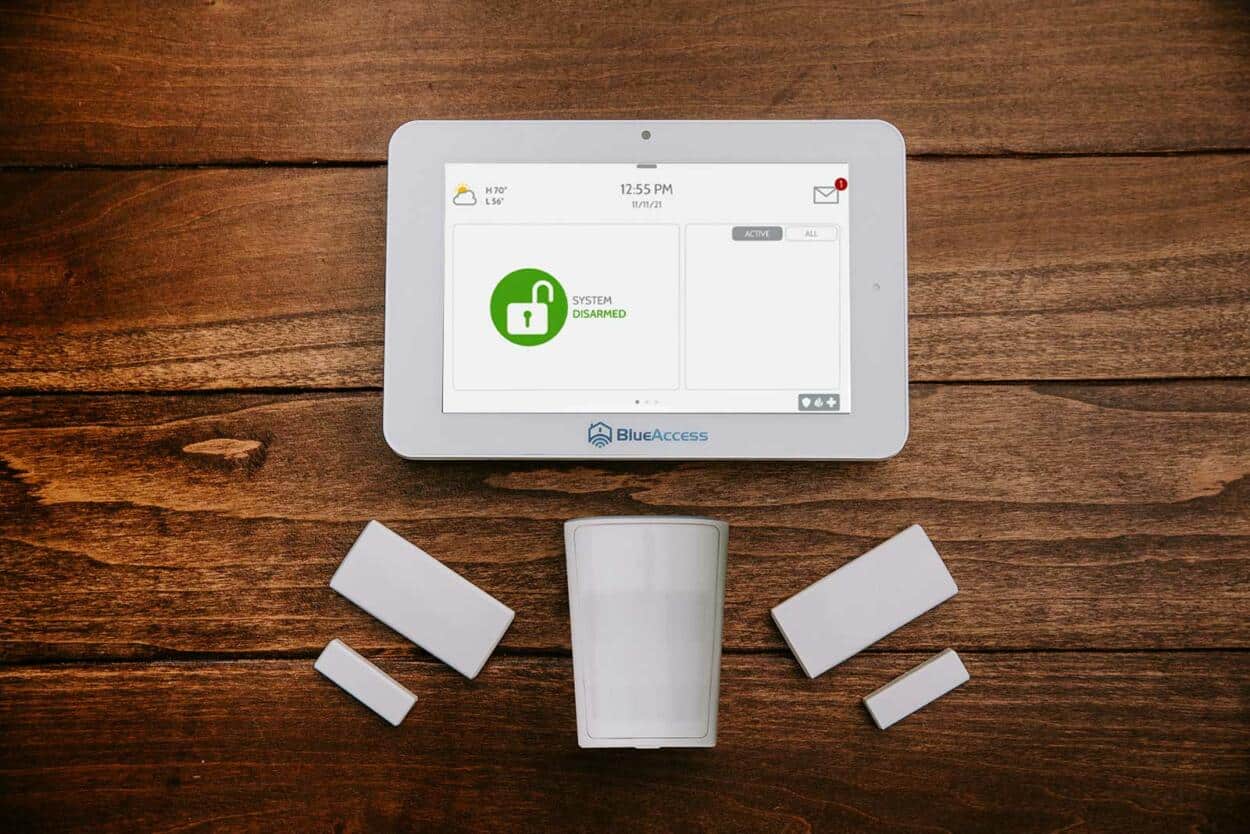 Begin securing your home with a pet-aware motion sensor, door sensors, a central security panel, and the mobile app.
TAKE IT TO THE NEXT LEVEL
BlueAccess Pro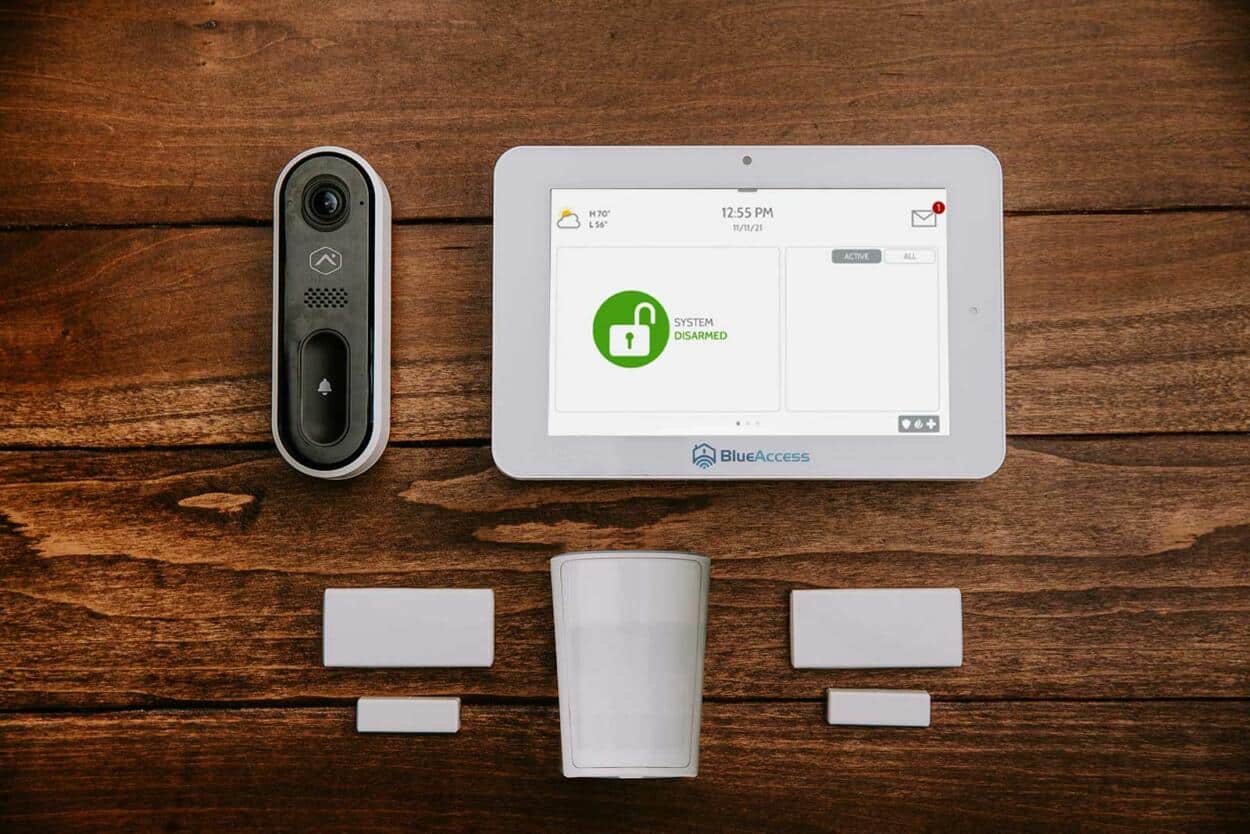 This package includes all the features from our Blue Security Starter, but takes security outside the home with a video doorbell.
TOTAL HOME PROTECTION
BlueAccess Premium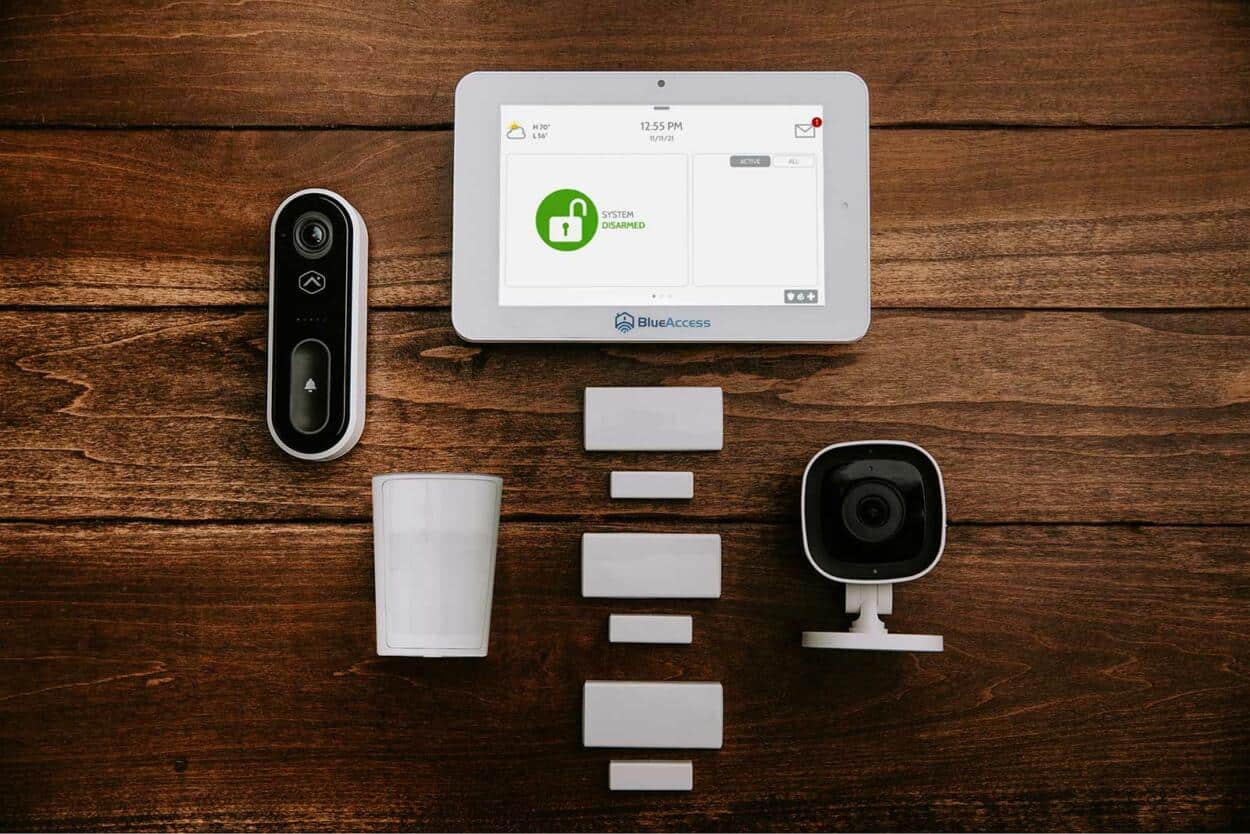 Our Blue Security Premium package includes everything you need to get you home protected inside and out. 
Customize your system further with these add-ons