Where are the best places to put your surveillance cameras?
Five suggestions on how to create the optimum spread of surveillance cameras as part of your home security system
Where, you find yourself asking, are the best places to put up security cameras around the house? What can I do to make sure my surveillance equipment, including cameras, does the best job possible for my home security system?
It's not an uncommon question.
You've taken the plunge and bought a DIY home security system. Soon you'll put the various components up and create the tightest web of surveillance imaginable around your home, making it virtually impossible for anyone to sneak up on your house undetected.

Unfortunately, you're not entirely sure how to do that.
Still, there are a few guidelines on the best placements for surveillance cameras to best utilize your home security system's capabilities.
Ideally, you want your cameras to cover as wide an area as possible without too much overlap, while also focusing specifically on the most vulnerable parts of the house.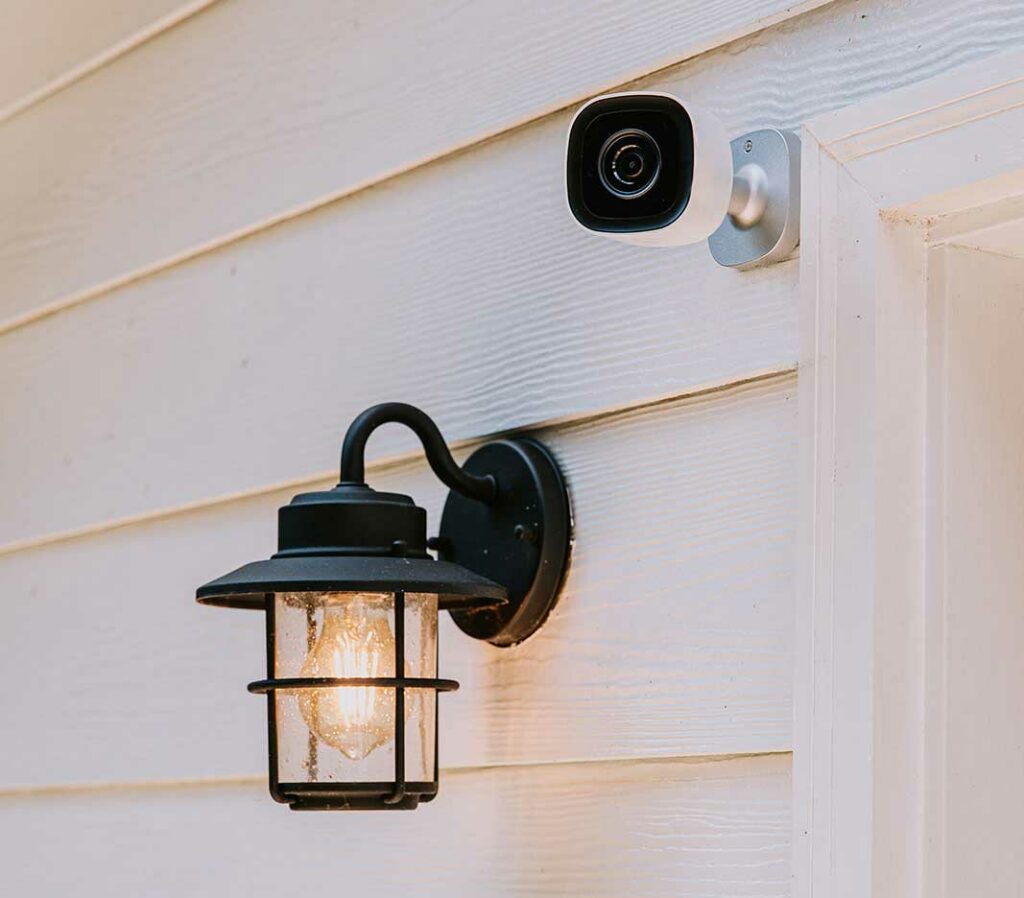 A proper spread of video security cameras should give you a rough glance at your property in a 360 degree view around your home.
Here are the best places to put a camera to make that happen:
The front door. This seems obvious, particularly if you're adding a doorbell camera to your home security network, but the front door is the main access point for your home and one of the simplest places for a thief to enter. The front door often leads into the living room in many homes, where high value items like the television and other electronics reside, making it popular for a smash and grab job. Some thieves will also approach the door to see if anyone's home, even if they plan to enter via another route, meaning the surveillance camera will catch them on video should they do so.
Easy access points. Any other door that connects your house to the outside world should have video coverage. Back door, first floor windows, anything that can open and allow an intruder in with minimal effort needs to have a camera focused on it. Now, you likely won't put a camera on every window. Instead, put the surveillance camera high on the wall, eight to 10 feet above the ground, to give a panoramic view of the wall so that every window on that side can be seen, and therefore any burglar trying to enter one of them can be seen, as well.
Garage and driveways. Not every thief is blatant enough to walk right up your front walkway to the front door, to be caught on camera by your shiny doorbell camera in full incriminating glory. They may have less compunction to walk up the driveway to try and gain access via the garage, making it imperative you have video surveillance on that approach, as well. If your garage doesn't lock or can be easily entered by just manually lifting the door, you may want two surveillance cameras here — one outside the garage to view the driveway and one inside to capture footage of anyone who gets inside the garage.
Front and backyards. The more lawn you have, the more acreage there is for a potential thief to cover when approaching your house. Since you're likely not interested in buying three dozen cameras to cover every blade of grass you own, that means you need to cover your yards to see if anyone is trying to traipse across the lawn, front or back, to reach your house. You'll likely want to place these cameras high to catch as much of the lawn as possible in one sweep. You're less interested in using this camera angle to identity a thief and more to notice his approach at all and hopefully contact the police. Let the cameras on the entryways try and catch his face. These yard cameras are early detection warnings, not zoomed-in facial recognition tools.
Anywhere else you like. Let's say you've covered all these angles and have a camera or two left. Or perhaps you have a unique home with certain features that you feel need extra video coverage. Every home is different and only you can decide what is absolutely necessary to cover. Place the cameras in the places that give you the greatest peace of mind and make you comfortable with your home surveillance network.
Home surveillance cameras are just an outer defense layer part of an overall home security system.
As the first front in your security layout, they are vital, but only part of the entire job. You'll need other tools, such as motion detectors, security lights and a home security alarm system to truly cover the entire house.
WIth BlueAccess, you can get all of those things in an affordable DIY package that allows you to decide how best to protect your home.
You can start by using these tips to find the best places to place your home security cameras and ensure your property is under proper home surveillance at all times.
Shop Our DIY Home Security Kits
YOUR JOURNEY BEGINS HERE
BlueAccess Starter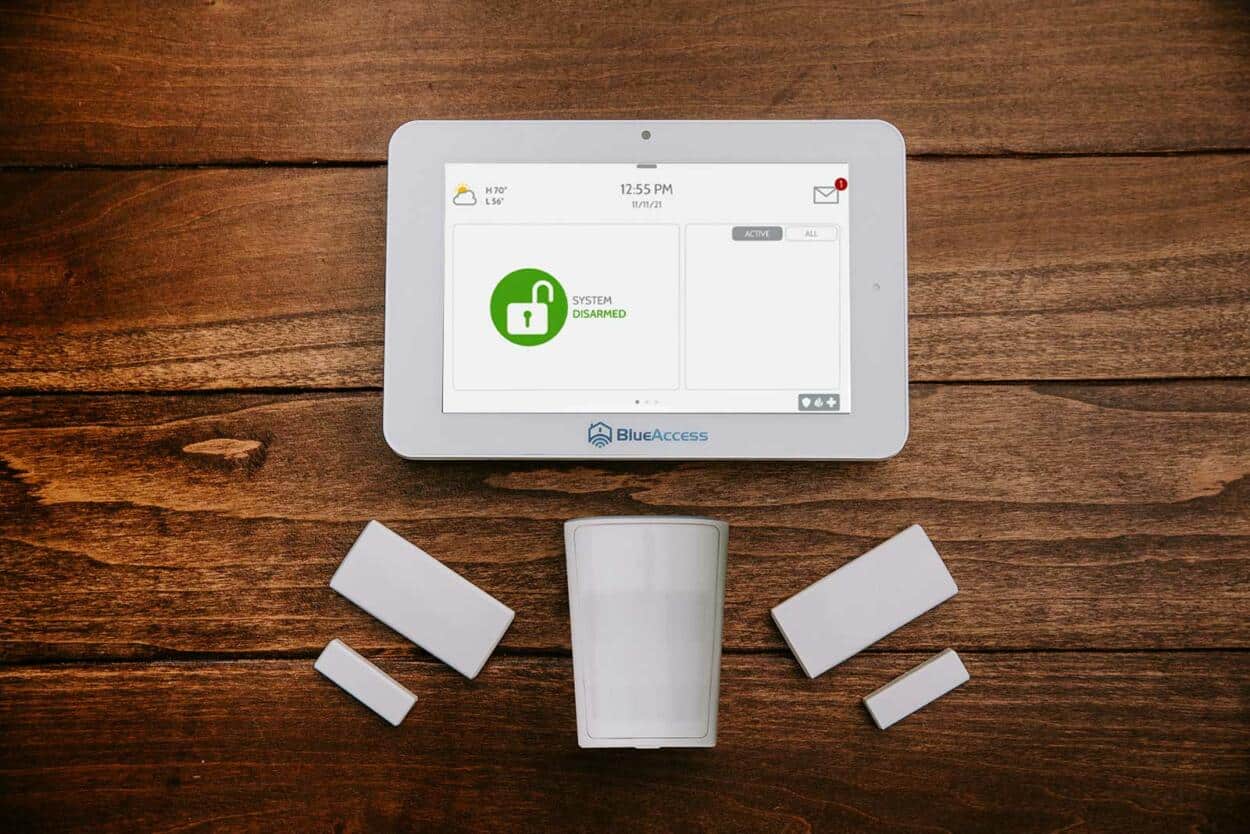 Begin securing your home with a pet-aware motion sensor, door sensors, a central security panel, and the mobile app.
TAKE IT TO THE NEXT LEVEL
BlueAccess Pro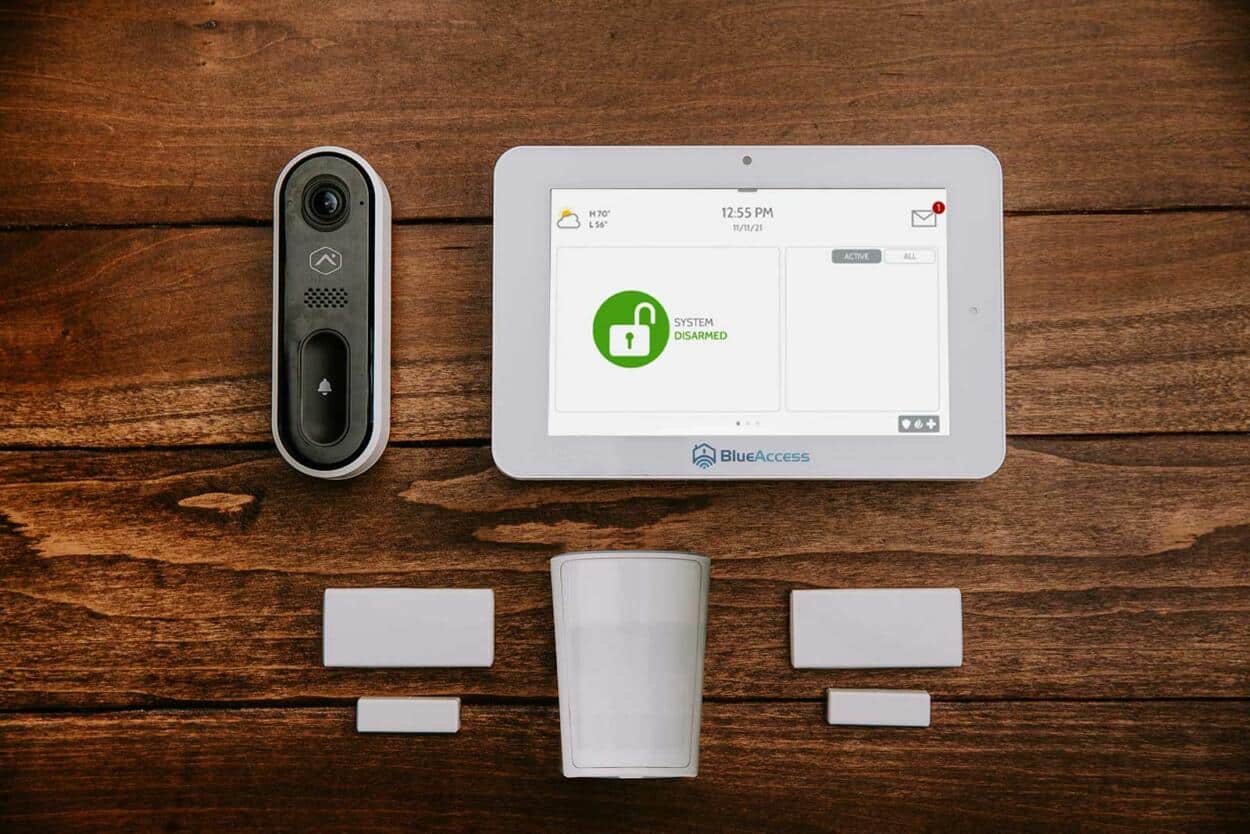 This package includes all the features from our Blue Security Starter, but takes security outside the home with a video doorbell.
TOTAL HOME PROTECTION
BlueAccess Premium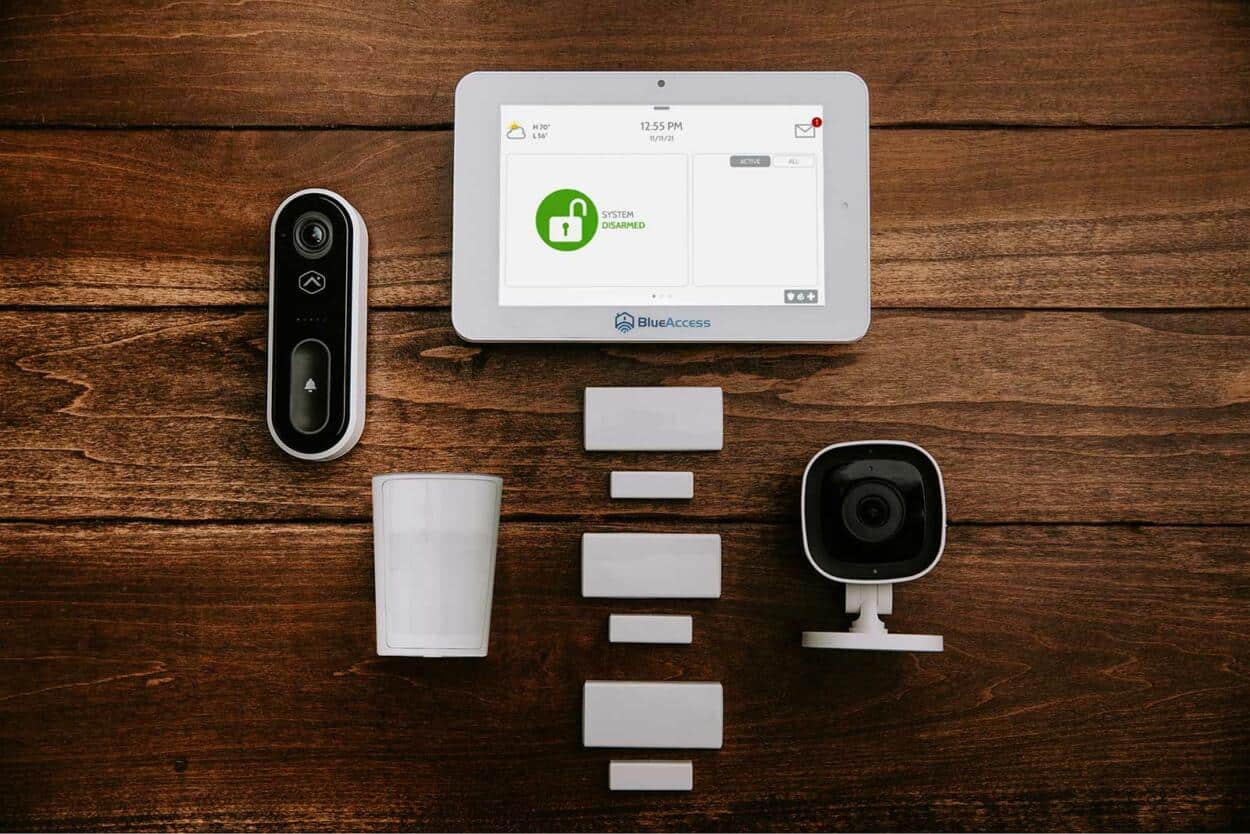 Our Blue Security Premium package includes everything you need to get you home protected inside and out. 
Customize your system further with these add-ons