Five Ways to Easily Integrate Home Automation in Any Home
As part of your home security system, homeowners might consider taking the next step and integrating some level of home automation into their everyday lives.
We've all seen some utopian vision of the fully smart house — whether it's the Jetsons making home cooked meals by pushing a few buttons while Rosie the Robot putters in the background, or the brave explorers of the U.S.S. Enterprise addressing some query to the omnipresent "Computer" that listens to everything they say and is ready with an answer at the merest suggestion of need.

It's no longer just a dream, of course.
With the advent of new technologies, home automation is increasingly available in any number of ways, from AI organizers that can schedule your appointments and play your favorite music to appliance hubs that can control everything from the lights to the stove to very temperature of the room.
For homeowners looking to integrate home automation solutions into their everydays lives, there are a number of steps that can be taken to make the average house into an interactive playscape that can respond to almost any whim at the push of a button or even just the sound of your voice.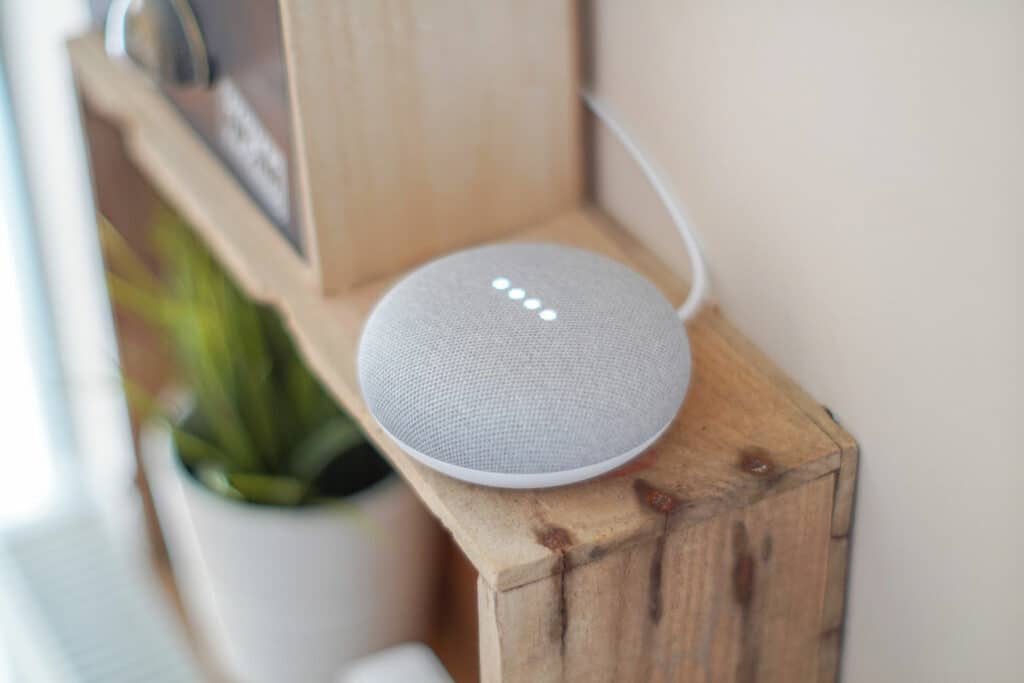 Here are five ways to easily integrate home automation into any home:
First, you'll need a hub device. This device will be the center of your new smart home, able to process all your requests and connect with the electronic and mechanical aspects of your home to take control of anything you need done in the house. BlueAccess' security panel can take on this role in addition to serving as the center of your home security system.
Next, examine each room of the home and determine what can be integrated into the home automation system. Lightbulbs, for instance, can be connected to the system, but homeowners may want to purchase special dimmer bulbs to allow for greater control of light levels. You can connect almost anything to the system with a bit of work, even curtains and blinds, which can be lowered and raised with a mechanical tweak.
Connect it all to the app. Integrating your automated home in one swoop can allow you to control it via the single system. This would include via the smartphone app, allowing you to control it away from home.
Climate control is key. Using a smart thermosat, you can connect the home's very temperature controls the overall automated system. Raise and lower the temperature with just one command, especially when away from home via the app.
Secure the home. Finally, make sure the entrances and exits are covered by this automation. A smart doorknob, for instance, will allow you to lock and unlock a door remotely; window locks can do the same when integrated into the system. A camera door lock can also record anyone coming to the door, giving you further peace of mind.
Conveniently, you can acquire most of the devices and systems you'll need to make a fully independent home automation system through BlueAccess website as part of your DIY home security kit, including the central panel, smart doorknob, cameras, smart thermostat and much more.

With these in hand, you can integrate all your home system options into the smart house of your dreams — mostly. You'll have to find one of those flying Jetsons cars somewhere else.
Shop Our DIY Home Security Kits
YOUR JOURNEY BEGINS HERE
BlueAccess Starter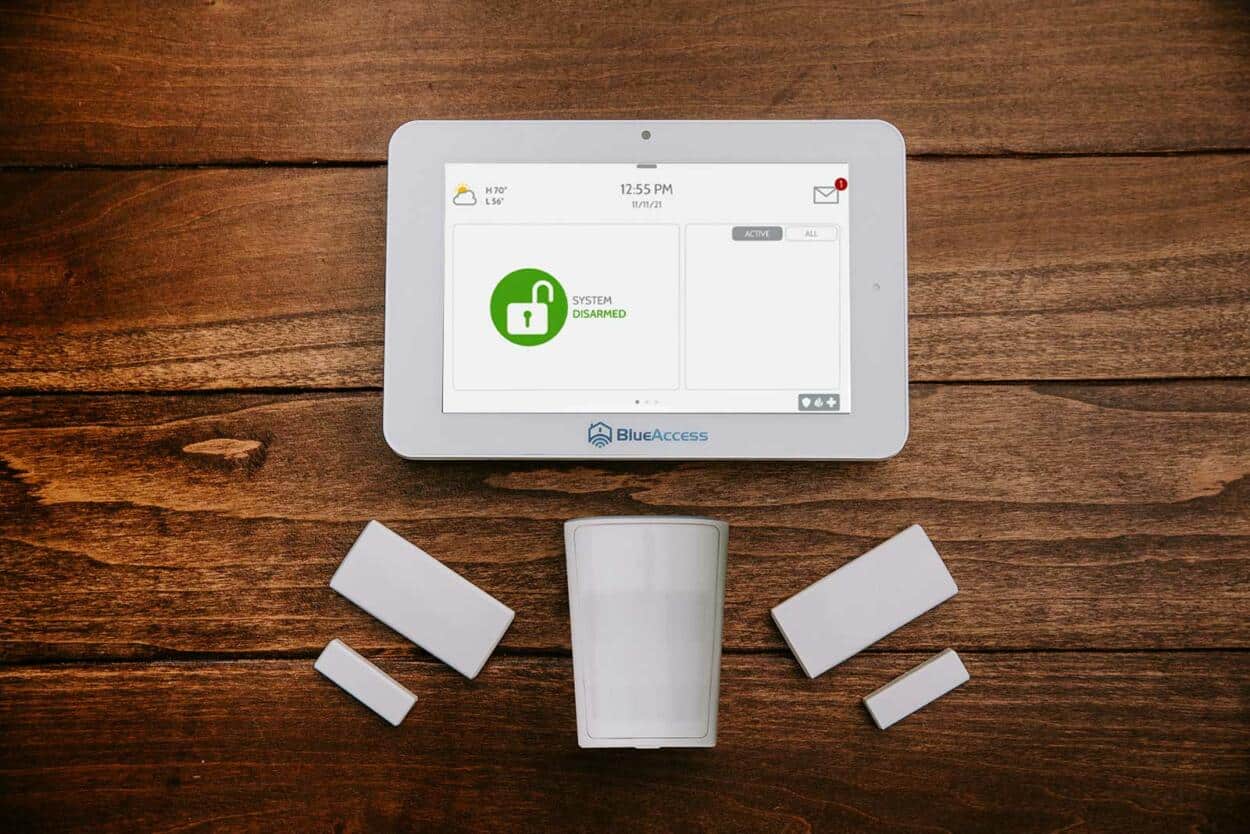 Begin securing your home with a pet-aware motion sensor, door sensors, a central security panel, and the mobile app.
TAKE IT TO THE NEXT LEVEL
BlueAccess Pro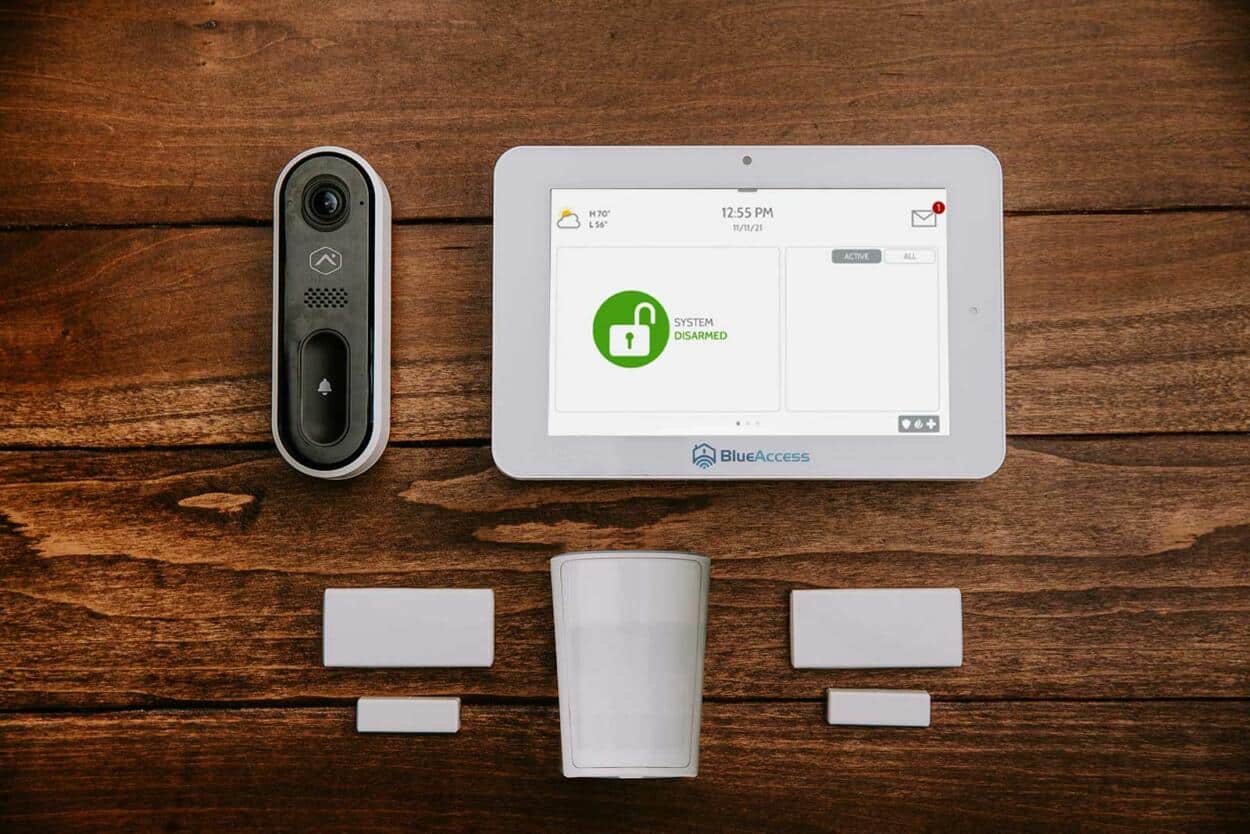 This package includes all the features from our Blue Security Starter, but takes security outside the home with a video doorbell.
TOTAL HOME PROTECTION
BlueAccess Premium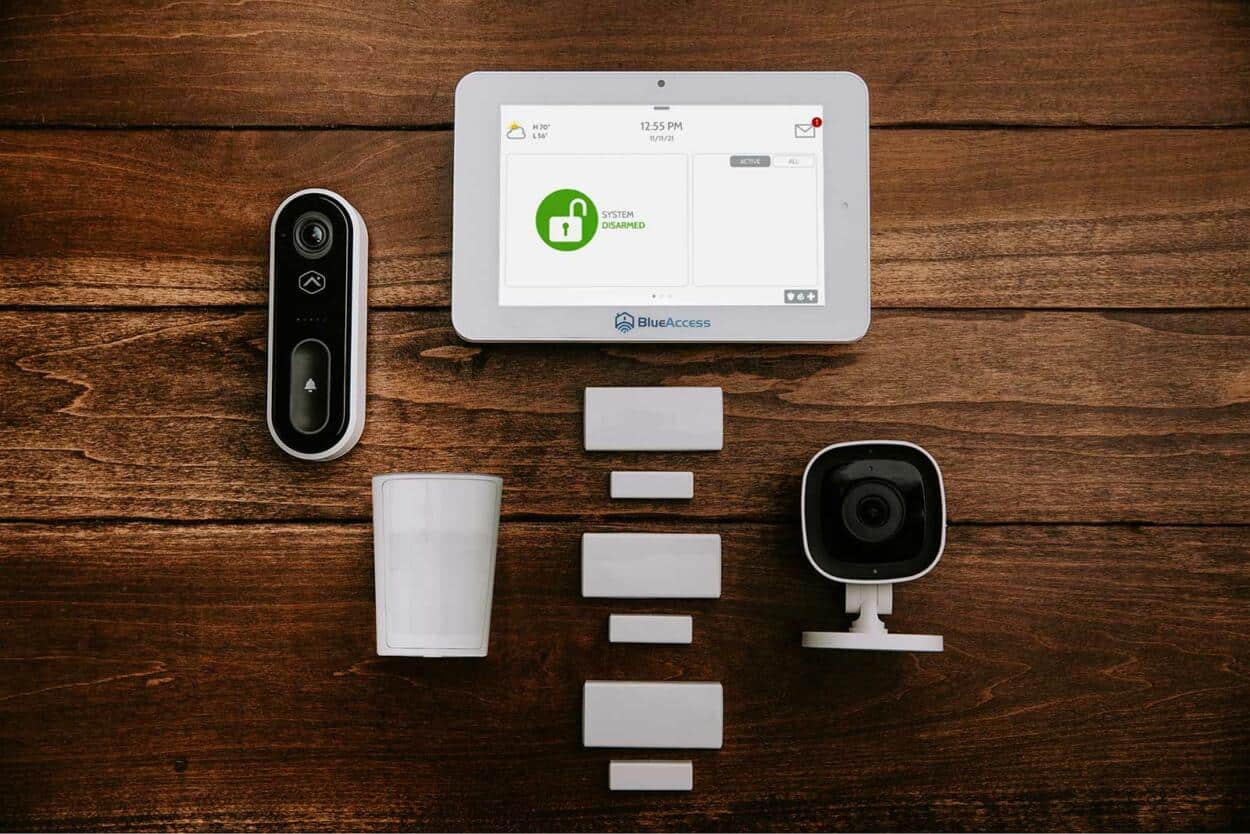 Our Blue Security Premium package includes everything you need to get you home protected inside and out. 
Customize your system further with these add-ons