How to choose the right home security system
You're looking to buy a home security system for your house, but you're worried about how much to get. How much is enough? How much is too much? Do you really need all the bells and whistles, or just the basics? How do you go about choosing the right home security system for you?
With numerous options available, flexibility of BlueAccess' DIY home security kits gives it the edge
The answer to that question varies from family to family and home to home. A three-person family in a small two-bedroom house likely doesn't need nearly as much security as a sprawling clan in an expansive property that can hold dozens. You don't want to shortchange yourself in buying enough security coverage but you don't want to buy more than you really need, either.
Thankfully, BlueAccess can get you started on your way to finding the right home security system with just a few simple steps.
BlueAccess makes the process simple with its DIY security kit approach. Every security system they sell uses the company's custom security panel design, which operates and regulates all the security devices you might place around your home from one central location. Any other items you buy from BlueAccess, either at the time of installation or long after, will be designed to easily integrate into the panel's network.
This makes customizing a system to your preferences simple and intuitive, and even means you can add on more as you need — say, if you build an extension onto your house, add a garage or other structure or simply want to cover more space inside with the addition of new family members.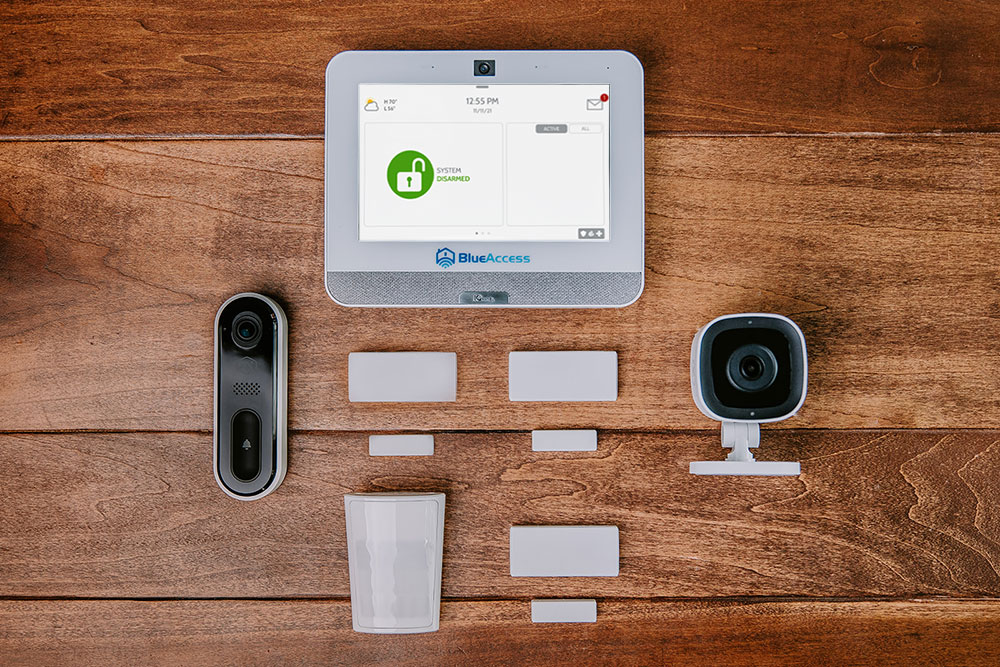 BlueAccess starts by giving you the option of one of its home security bundles, the Starter Bundle, a Pro Bundle and the Premium Bundle. Each includes the home security panel, but adds on extra devices as the coverage goes up. The Starter Bundle includes a motion sensor and a door/window sensor, while the Pro Bundle has all that but also includes a video doorbell camera and a second door/window sensor. The Premium Bundle builds off the Pro Bundle by also adding a third door/window sensor and an indoor wireless camera.
All three bundles include monitoring at a monthly rate to ensure your home is under watchful eyes at all times.
But you don't have to stop there. Perhaps one of the bundles has everything you were looking for. But if not, BlueAccess has plenty of items you can add on: more cameras, more sensors and unique devices, such as dimmers, smoke detectors, smart outlets that allow you to connect everyday appliances to your panel, even a smart thermostat that would allow you to change the temperature from your security panel or mobile app with a swipe of your finger.

So, buy as many cameras as you have corners to place them in if you want. Add motion sensors to every room. Design the home security system that works for you and gives you peace of mind. After all, you're the one who has to live with it, not some anonymous installation guy. You put it in, you get to call the shots.
With BlueAccess, you can rest easy knowing you get to choose the best home security system for you and your needs. No matter what that looks like.
Shop Our DIY Home Security Kits
YOUR JOURNEY BEGINS HERE
BlueAccess Starter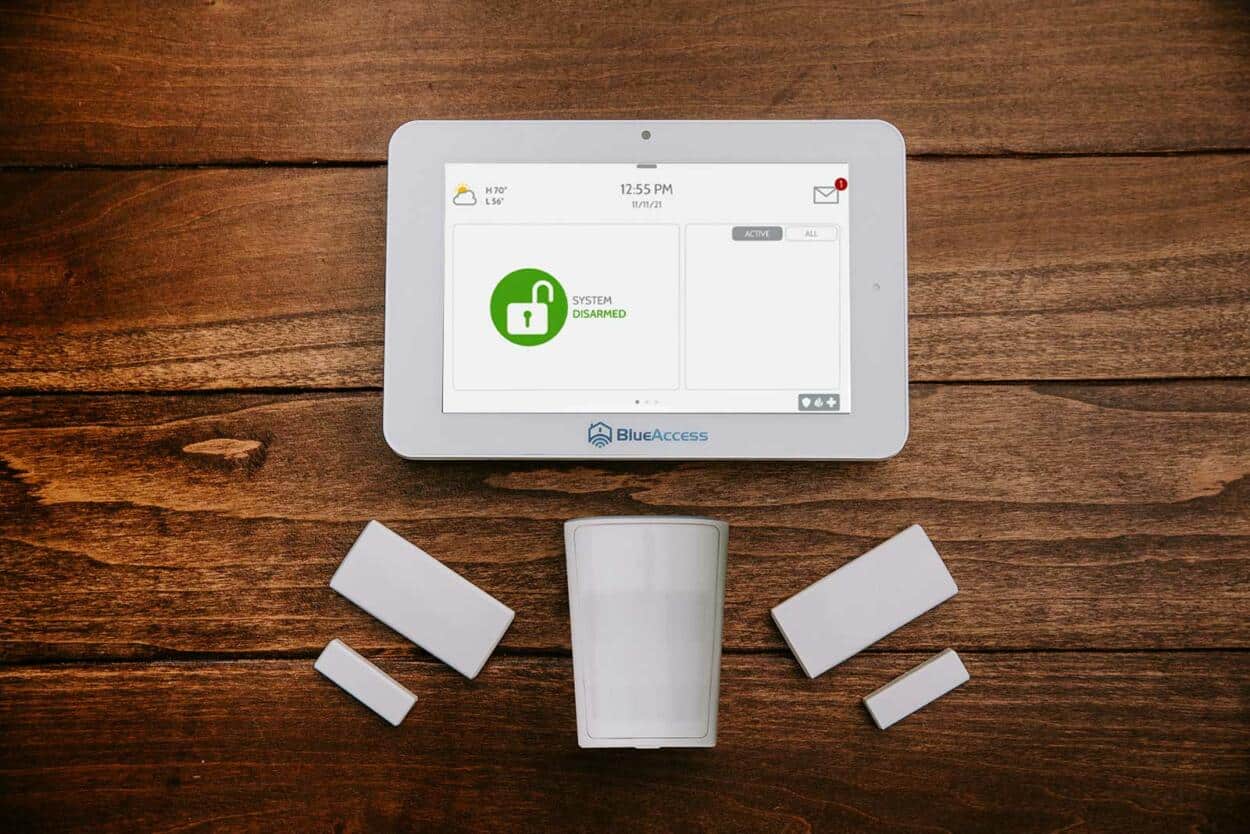 Begin securing your home with a pet-aware motion sensor, door sensors, a central security panel, and the mobile app.
TAKE IT TO THE NEXT LEVEL
BlueAccess Pro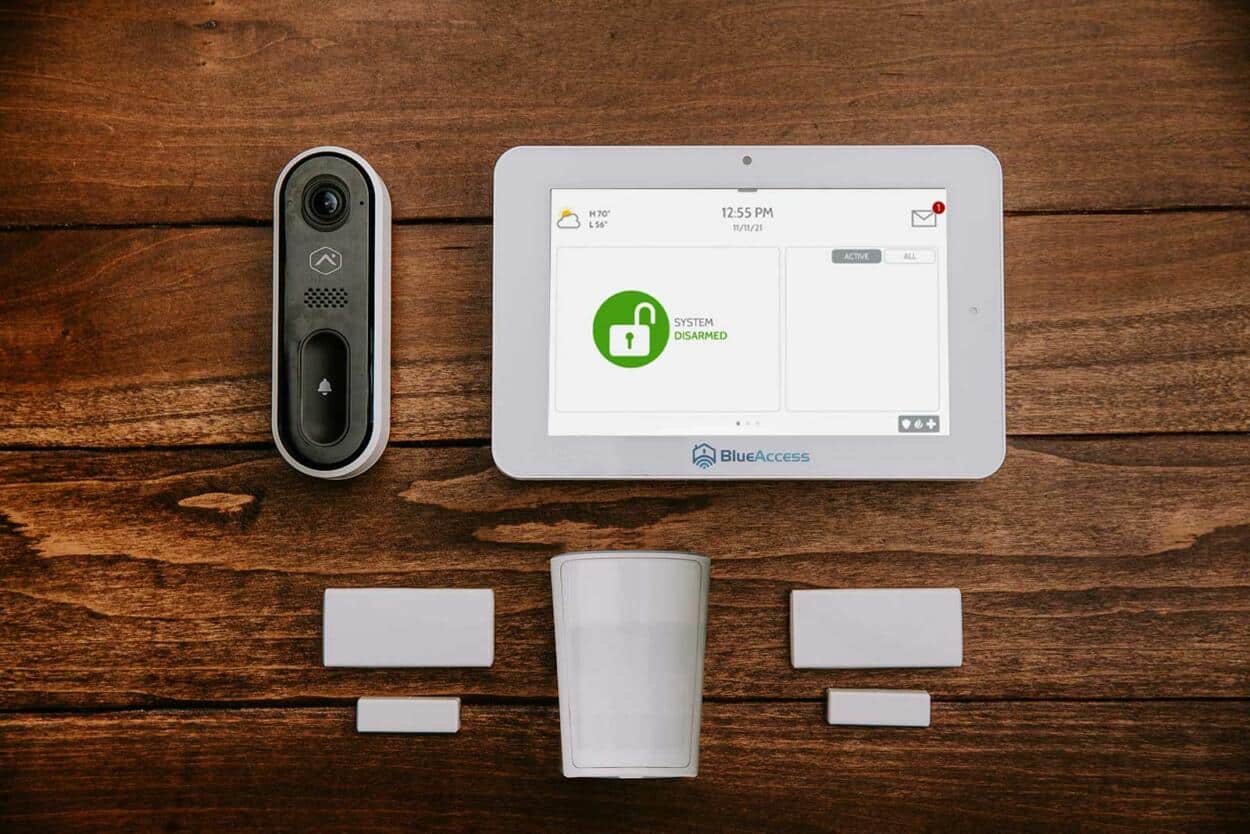 This package includes all the features from our Blue Security Starter, but takes security outside the home with a video doorbell.
TOTAL HOME PROTECTION
BlueAccess Premium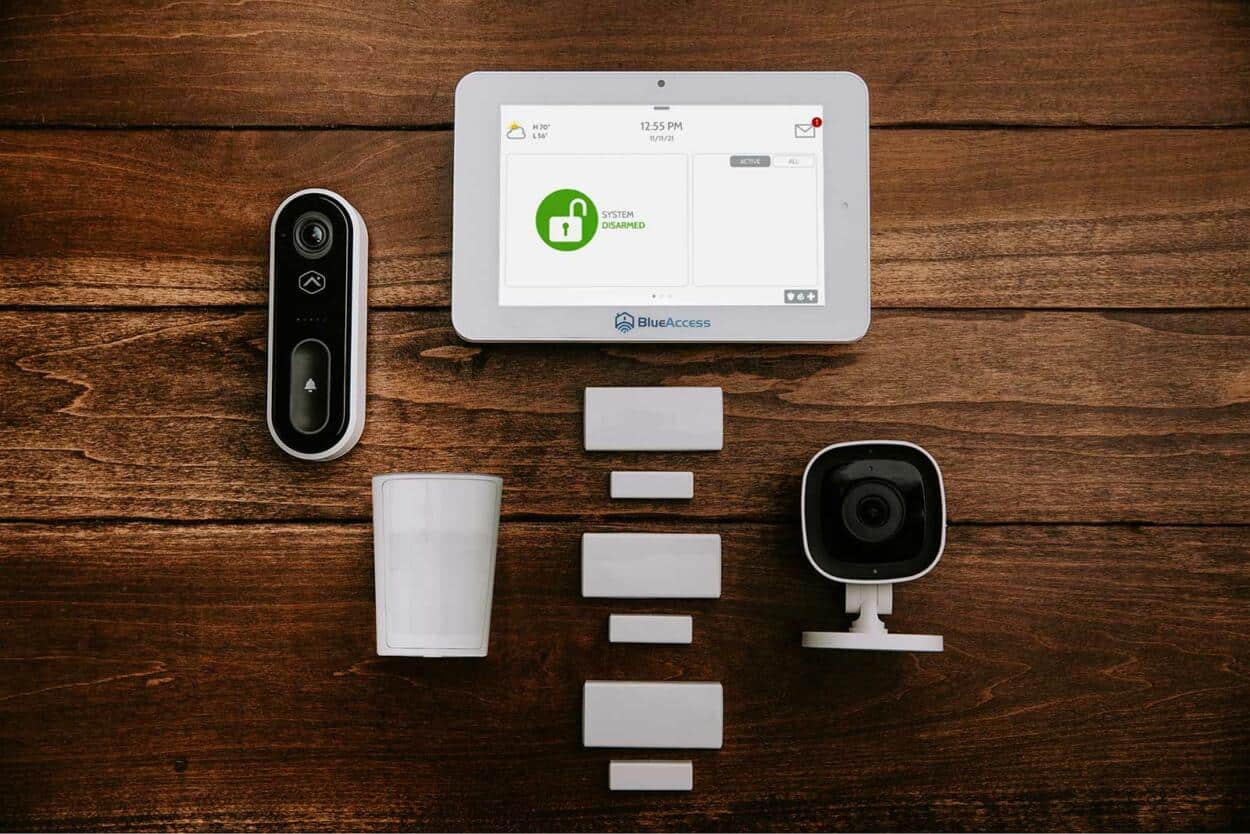 Our Blue Security Premium package includes everything you need to get you home protected inside and out. 
Customize your system further with these add-ons