When most people hear the term home security, they immediately think of an alarm system. Home security used to be centered around enhancing the safety of your home to prevent break ins, a burglary, or home invasion with a security system. While the core fundamentals remain the same, today's version of home security is much more robust.
Home security is a comprehensive combination of hardware, software, and personal best practices all with the aim to protect one's own home and property within. Such a combination includes home automation systems, video surveillance, emergency response devices, mobile solutions, and monitored alarms.
With technology at the forefront, home security revolves around smart systems and devices that are convenient, remotely accessible, and designed to offer higher levels of protection. It is an entire infrastructure and ecosystem designed to work from anywhere. With today's home security, the level of connectivity has increased, making it easy to be alerted if someone has been, or is currently in your home. With the added benefit of technology, you can also control the lighting in your home, lock and unlock doors, and protect yourself and your loved ones from potentially dangerous situations.
Home security systems are also very adaptable, continuing to work when the power has been cut. Smart devices are now being used as the bridge for home security systems through simplified, easy-to-use apps. Now, Wi-Fi and advanced technologies are being used to see around and through walls, eliminating blind spots. This heightens the level of security, reimagining the way security will serve and protect.
The Importance of Protecting Your Home
Home security is more important than ever. In fact, according to the U.S. Department of Justice, 2.5 million burglaries occur annually in the U.S. Imagine a home burglary taking place every 15 to 30 seconds – disturbing, right? It can be overwhelming trying to get into the minds of a thief, but putting your safety first is key. Thieves often consider sounds, visibility, and time as good motivation for wanting to infiltrate your home.
While most people consider having signs that you have a home security system like outdoor lighting, great landscaping, cameras, an extra car in the driveway, and TV noise as a deterrent from break ins, there are some indicators that welcome home burglaries. These include unpruned trees, very quiet neighborhoods, predictable routines, and large fencing. Home invasions are becoming more popular, so doing all you can to secure your property and person makes a difference.

Protecting your home shouldn't be just about break ins, but fire protection and other factors play a role, too. A good home security system has indicators for smoke, heat, and carbon monoxide. Good systems are also advanced enough to accommodate medical emergencies with the ability to notify the right people when something has gone wrong.
Protecting your home shouldn't be an afterthought, but a priority. Beyond lower insurance premiums, knowing you can move freely in or outside of your home without worry provides peace of mind. Take the time to figure out how you can safely build and integrate a system that can do everything you want it to do and even the things you didn't know you needed it to do.For more information, shop our DIY kits or message us on live chat today.
Shop Our DIY Home Security Kits
YOUR JOURNEY BEGINS HERE
BlueAccess Starter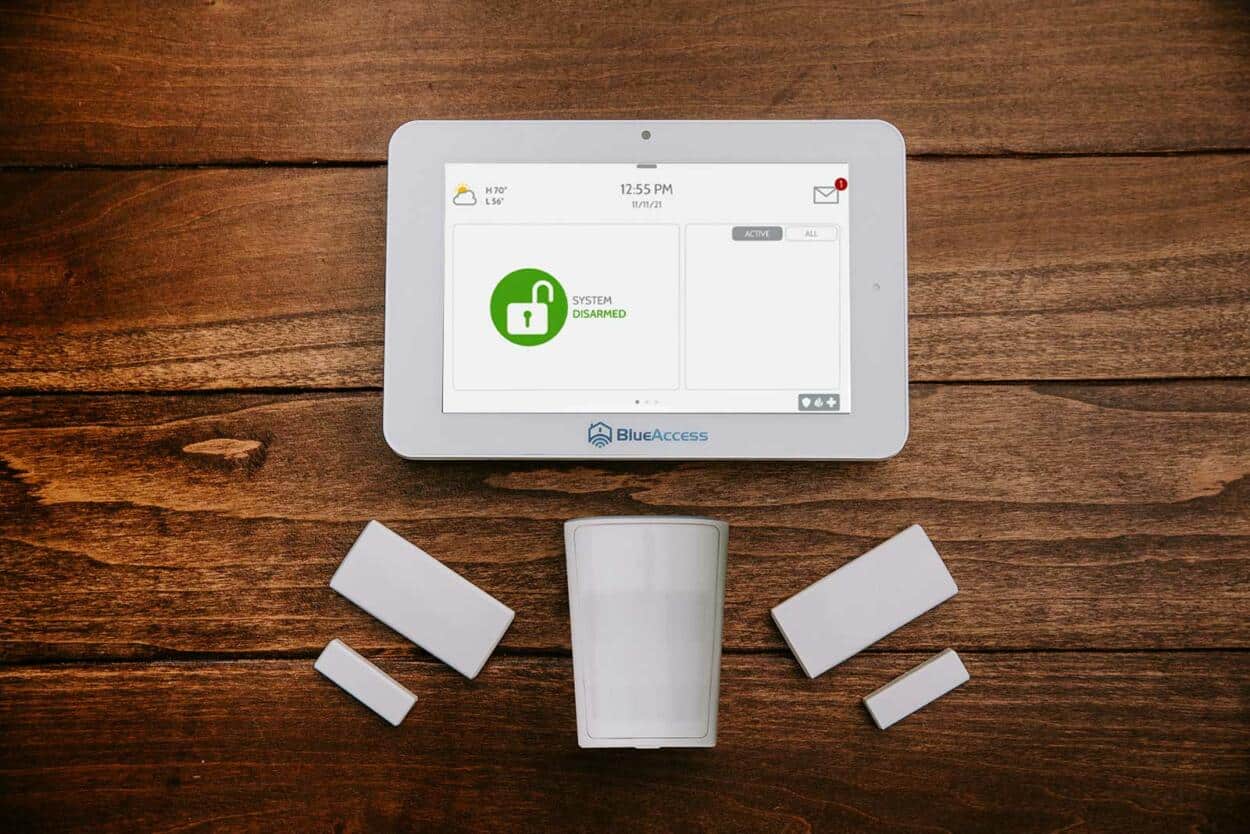 Begin securing your home with a pet-aware motion sensor, door sensors, a central security panel, and the mobile app.
TAKE IT TO THE NEXT LEVEL
BlueAccess Pro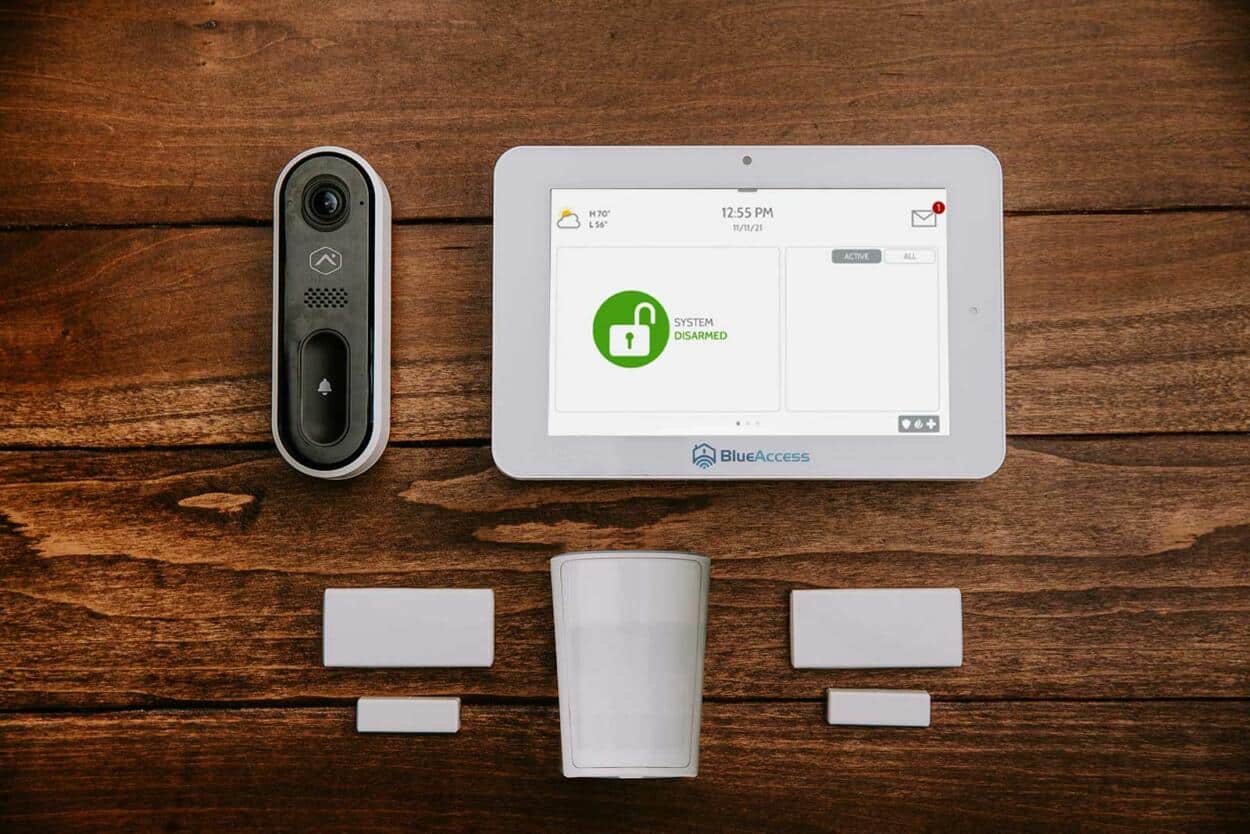 This package includes all the features from our Blue Security Starter, but takes security outside the home with a video doorbell.
TOTAL HOME PROTECTION
BlueAccess Premium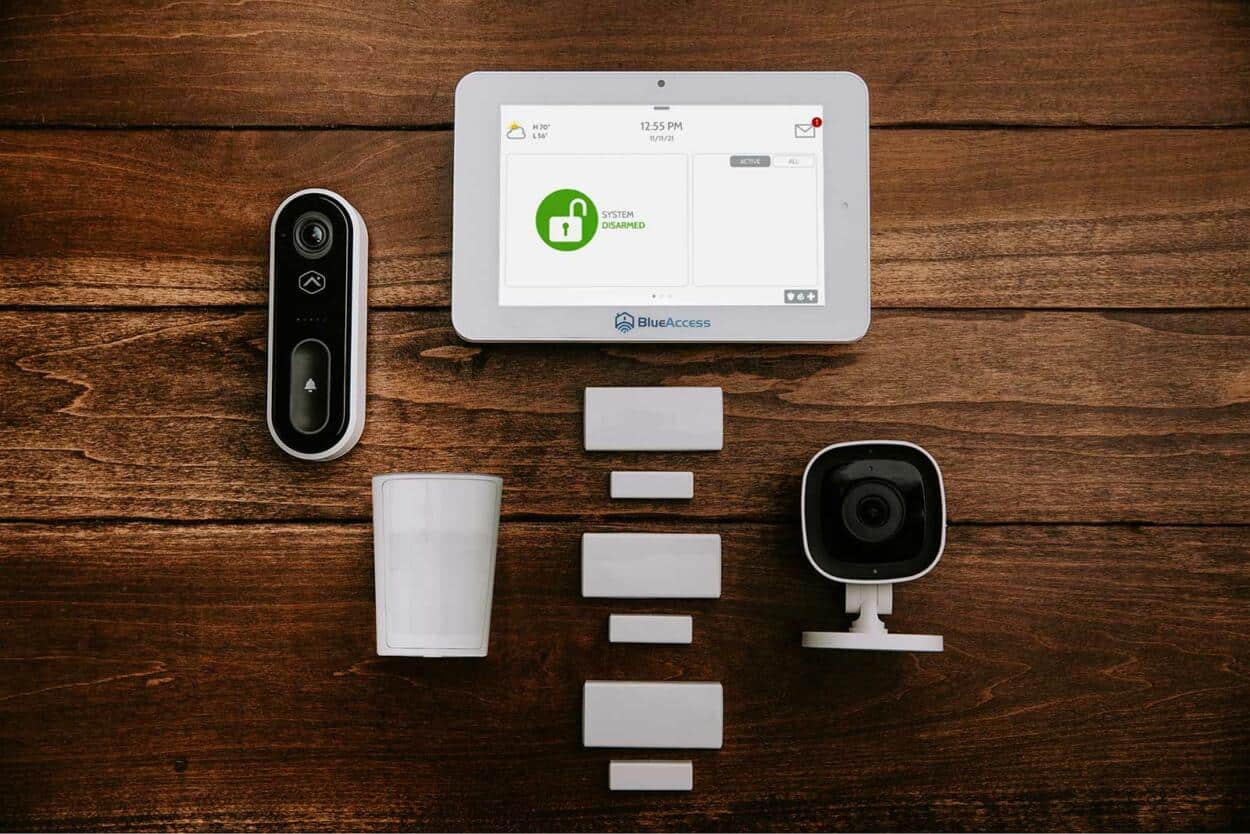 Our Blue Security Premium package includes everything you need to get you home protected inside and out. 
Customize your system further with these add-ons