Why DIY home security systems are better
User-installed security systems offer flexibility, savings over company installed components
Homeowners looking to install a home security system on their property for peace of mind will find themselves confronted with countless options, but one major choice they'll face early on is to decide between a system installed by the company itself or to go with a DIY home security system that would require them to install the system and components themselves.
Now, the seemingly convenient option for the lazy homeowner, who wants to feel protected but also wants to put forth as little effort to reach that state as possible, is to go with a big security company that will send out an employee to install the components with minimal input from you.
Yet this approach may turn out less convenient that you might hope.
After all, for one, you'll have to pay a premium to have that installation done, and while the truly lazy among us might find an additional cost acceptable in lieu of actual labor, even those homeowners might balk at the actual amounts expected for that service.
Too, you'll have to accommodate the installer's schedule, which often means sitting around the house for hours, waiting for them to show up in a seemingly eons-long time window, only to find out they took too long at the last stop and now want to reschedule for another date two weeks out.
We all dropped cable in favor of streaming because of this sort of nonsense, why would we put up with it on another front?
DIY security systems offer far easier options to get the home security system you need without all the hassle.
Even for those of us who object to lifting a finger, a DIY security system is far easier to install than you might think.
With a system from BlueAccess:
Much of the work has been done before it ever arrives at your home.
The security panel should already be synced to the accompanying components, only needing you to place each item in the best place and then turn them on to see a full network of home security take form over your property.
Installing each item should take only minutes, and as the homeowner, you will likely have a better understanding of your own house, and of its quirks and nuances, to know the best place to put each component than a random stranger in a security company T-shirt will.
With a DIY home security company, too, you won't be required to sign a long-term contract that will leave you stuck with a potentially unsatisfying corporate culture for months or even years at a rate that could rise without warning when you least expect it.
BlueAccess charges a flat monthly fee for home monitoring but you can cancel that service at any time – not that you're likely to want to when you experience the simplicity and ease of using their products to protect your home with the best possible home security system.
Don't let laziness or an urge for short term convenience leave you stuck with an inconvenient product or service without chance of escape. Go with BlueAccess and its DIY home security system for the best system you could want, at a far more convenient rate than you might dare hope for.
Shop Our DIY Home Security Kits
YOUR JOURNEY BEGINS HERE
BlueAccess Starter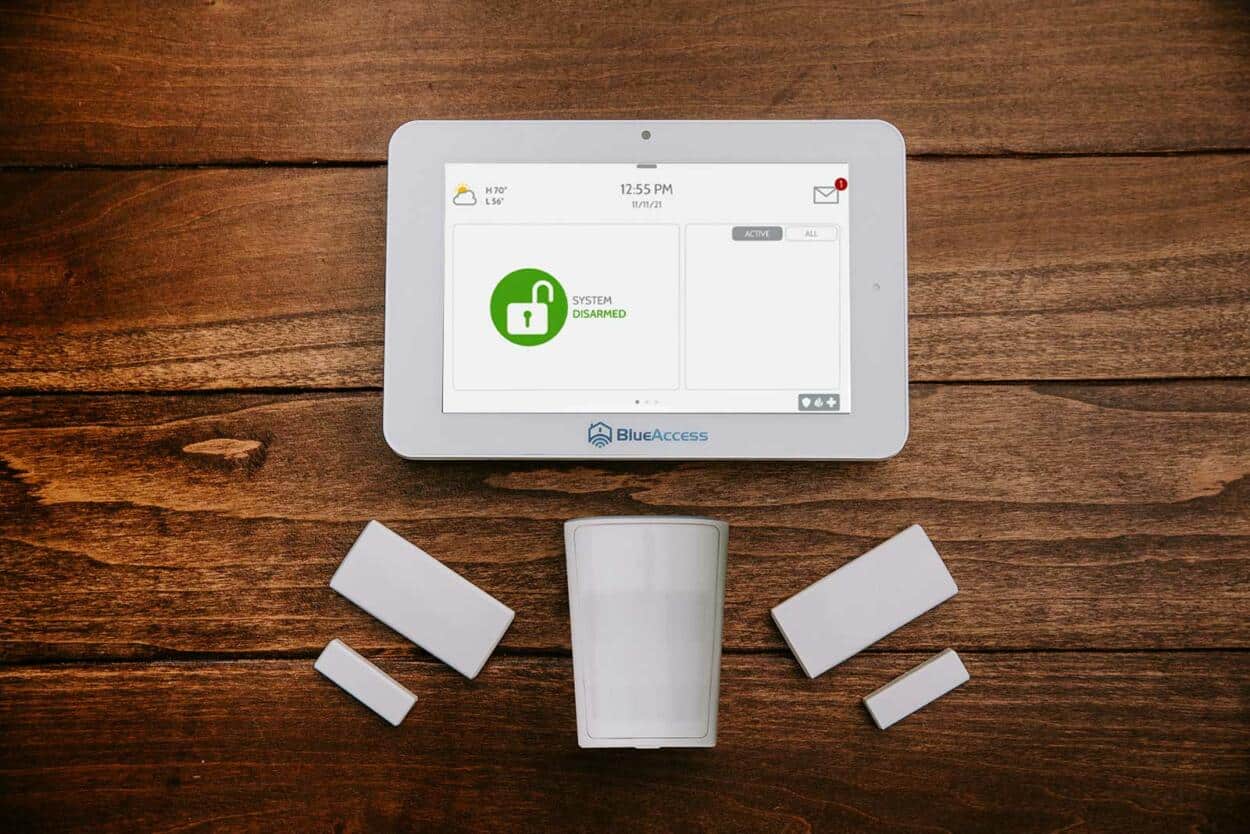 Begin securing your home with a pet-aware motion sensor, door sensors, a central security panel, and the mobile app.
TAKE IT TO THE NEXT LEVEL
BlueAccess Pro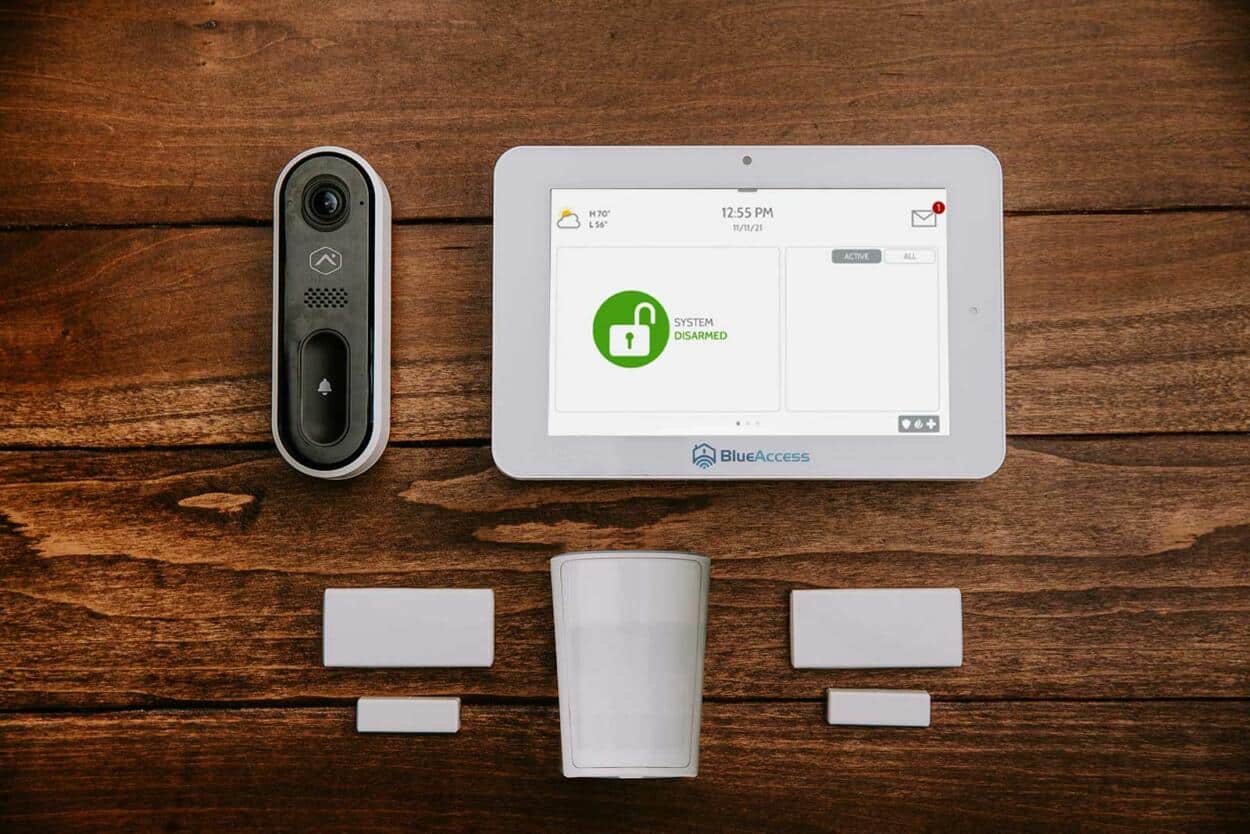 This package includes all the features from our Blue Security Starter, but takes security outside the home with a video doorbell.
TOTAL HOME PROTECTION
BlueAccess Premium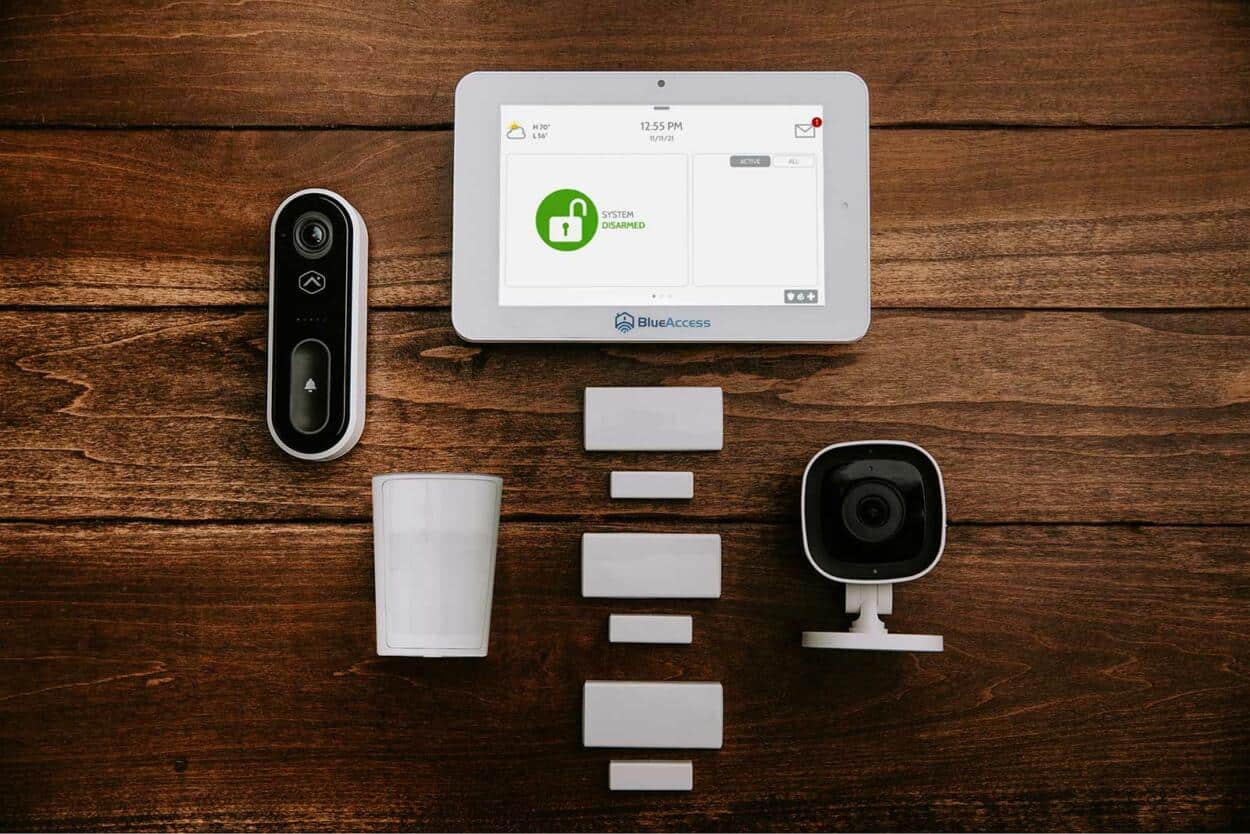 Our Blue Security Premium package includes everything you need to get you home protected inside and out. 
Customize your system further with these add-ons