Top 5 Benefits of having a doorbell camera
How often do you think of your doorbell?
Unless you have one of those neat novelty doorbells that plays "Dixie" or "Toccata and Fugue in D Minor," for that little bit of extra fun every time someone visits, it's probably not that often. It chimes when someone hits the button, you open the door to see who's on the other side, invite them in (unless they're trying to peddle something to them, in which case you get rid of them as quickly as possible) and move on. It's not a particular household device that gets a lot of thought.
But, with the doorbell camera available as part of a home security system through BlueAccess, there's a lot more reason to think about your doorbell and the conveniences it can provide.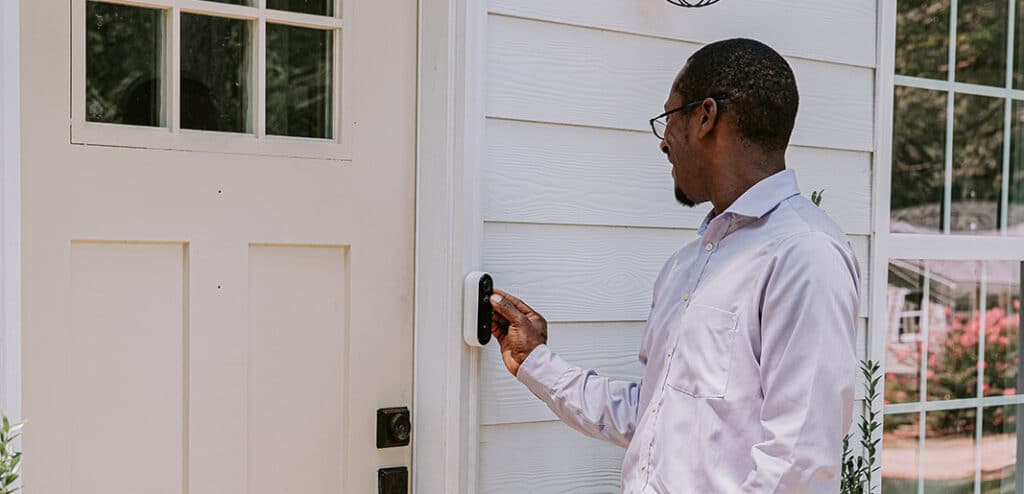 Here are just a few reasons one might want to install one of these handy devices and the benefits it can provide:
No more surprises. When someone approaches your door, you can look through the camera lens and know exactly who is on the other side without opening the door. Best friend? Great. Neighbor with a cake? C'mon in. Door-to-door salesman? Turn off the lights and wait until they go away. Mother-in-law? Sneak out the back and take a sudden vacation. Whoever it is, you know now.
Remote viewing. The doorbell camera isn't just convenient when you're at home. Now you can see who's knocking at your door even when you're not there. One look at your smartphone and you can see that you missed the cable guy… or, combined with remote locks, you can open the door and let them in from afar. 
Leave a message. The built-in microphone will allow you to speak to anyone at the door when alerted and let them know why you're not at home and when you might be back.
Peace of mind. This also can benefit your home when whoever is at the door is not friendly. If someone is at the door and you don't feel safe, you don't have to open the door to confront them, simply speak through the doorbell camera's remote speaker. 
Theft protection. If you're not at home and someone tries to break into the house, the doorbell camera will capture it on video and you not only have visual evidence of the incident, but can warn them away and let them know you're calling police.
Overall, there's no real reason NOT to get a doorbell camera installed as part of your home security system from BlueAccess. The benefits it provides are great and, with easy DIY installation, the effort to put one in is minimal.
With so many reasons to add a doorbell camera to your home, and no real reasons to avoid it, it's a simple thing to make it an essential part of your home, a front-line defense against unwanted entry and an easy way to identify those you're happy to let in.
Grab one today and protect yourself from would-be home invaders, or just unwanted relatives, with one look through the lens of your doorbell camera.

Shop Our DIY Home Security Kits
YOUR JOURNEY BEGINS HERE
BlueAccess Starter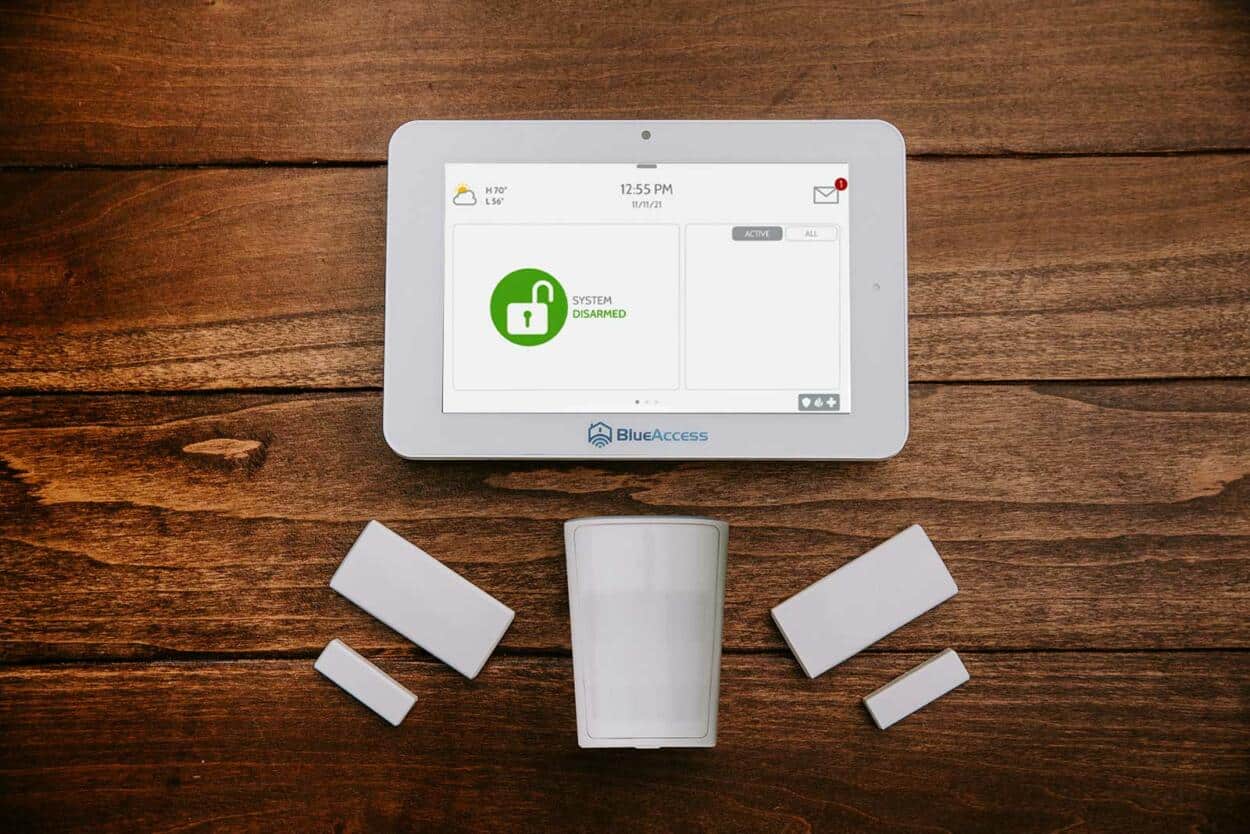 Begin securing your home with a pet-aware motion sensor, door sensors, a central security panel, and the mobile app.
TAKE IT TO THE NEXT LEVEL
BlueAccess Pro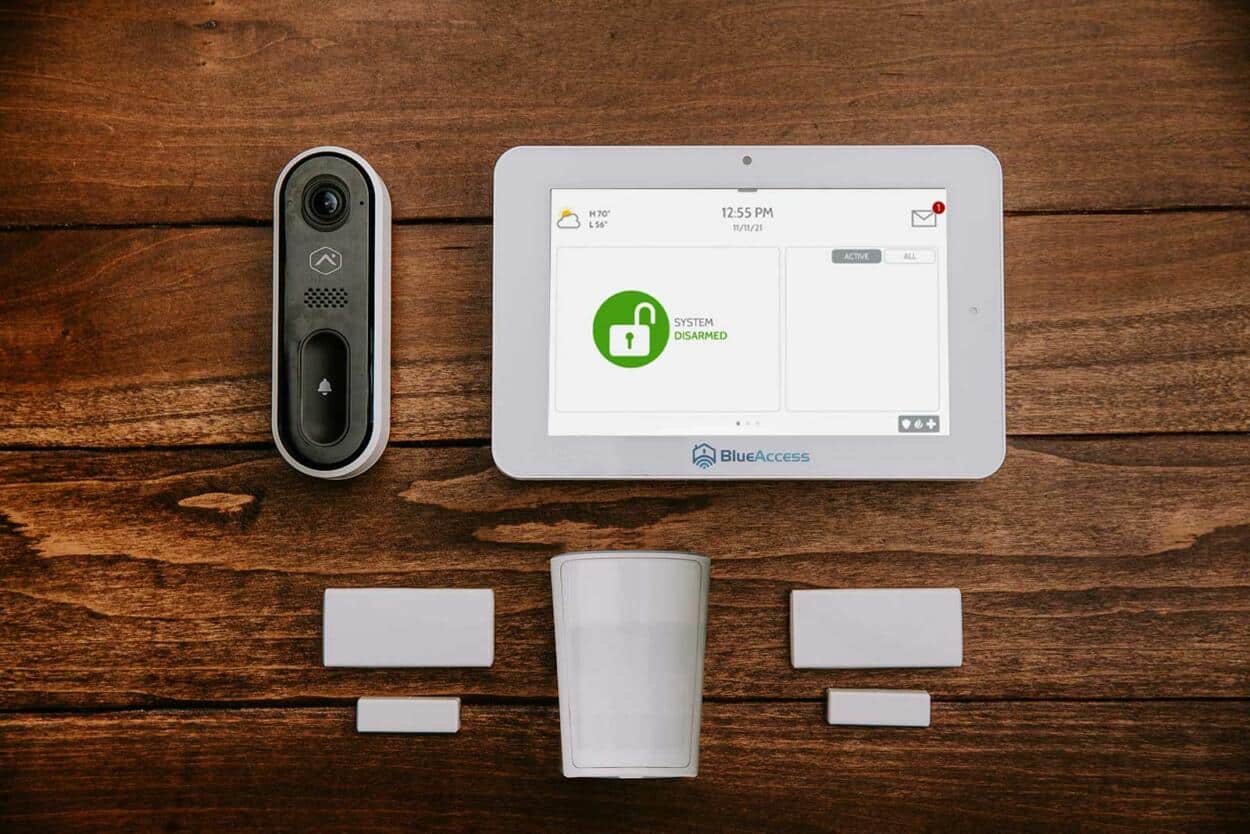 This package includes all the features from our Blue Security Starter, but takes security outside the home with a video doorbell.
TOTAL HOME PROTECTION
BlueAccess Premium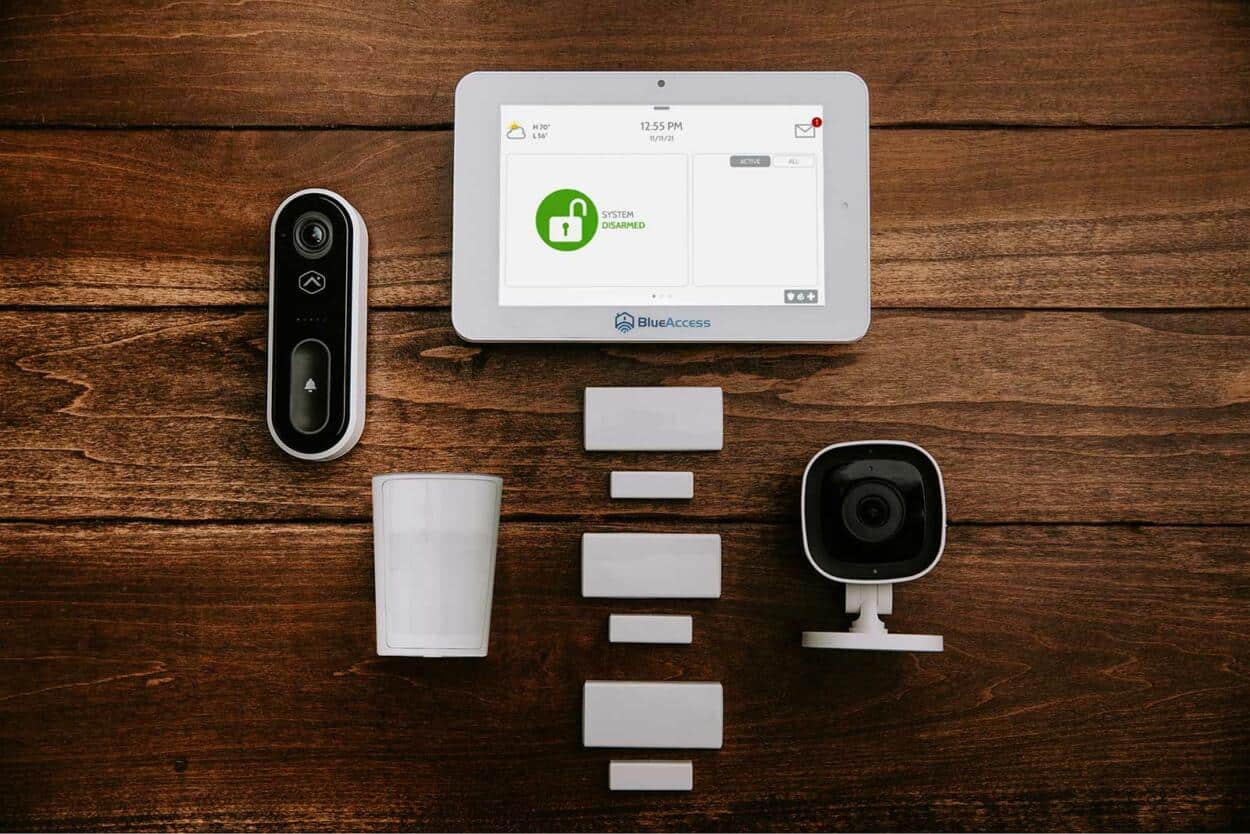 Our Blue Security Premium package includes everything you need to get you home protected inside and out. 
Customize your system further with these add-ons