How much should a home security system cost?
How much should a home security system cost? Well, how much value can you put on the safety of your family and belongings?
Look at the options and go with the value with the DIY home security kits from BlueAccess
Granted, using that calculus, you'd be paying a fortune in home security system cost. Luckily, there are much better deals than what your heart tells you your family is worth to you.

It can be harder to comparison shop for home security systems than you might think. So many companies, relying on complicated long-term contracts, require you to put in a series of factors before giving you an estimated quote on what your cost might be – a number that might fall short of the final cost in the long run, especially with expensive mandatory installation charges and expensive products and services they fold into the contract to hide their impact on the bottom line.
With BlueAccess, however, you get a hard, set number upfront, letting you know what you're getting and what you're paying for before you even start.
BlueAccess doesn't use contracts. You do pay a monthly fee for home monitoring, but you can cancel at any time without penalty.
Instead, you pay upfront for a DIY home security kit, which will come with a set amount of items to start your security network. If, at any time, you want to add more items to this system, BlueAccess sells each item individually, allowing you to see the per-unit price and know exactly the value of what you're paying for.
This can make BlueAccess look more expensive than some options on the front end, but the other companies will charge you far more in the long run via their expensive, locked-in place contract and various fees hidden within.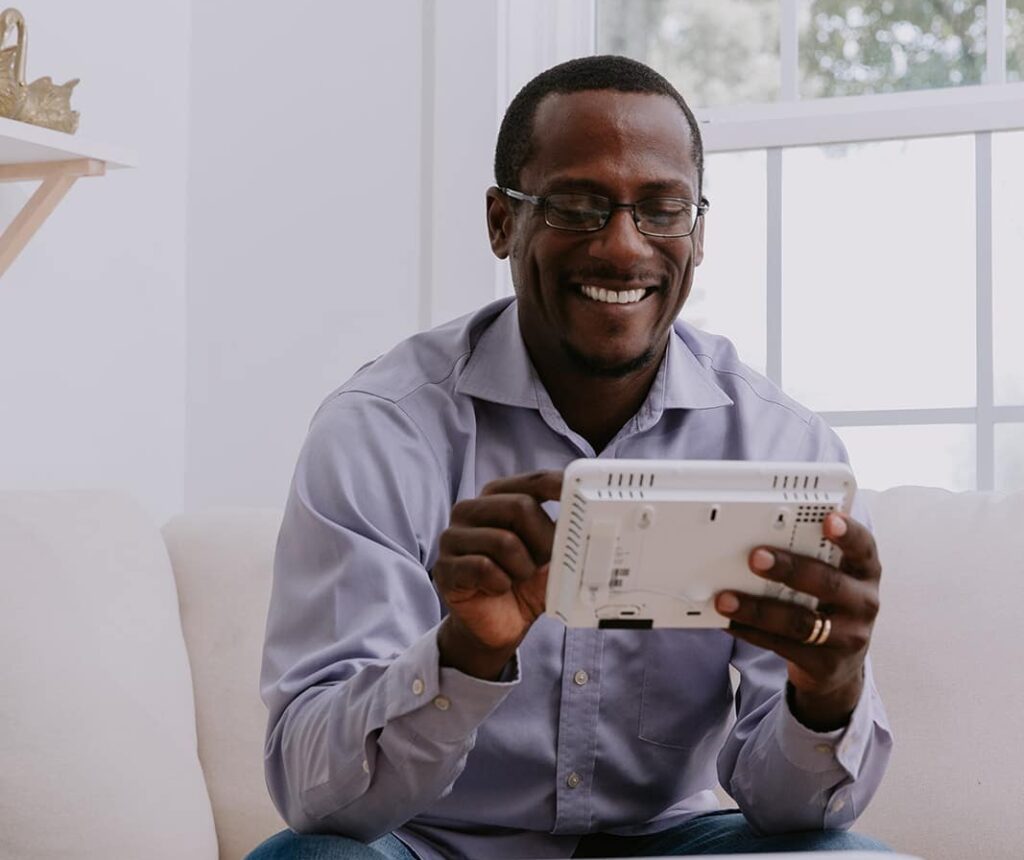 The biggest difference comes in the primary home security panel. Not just a simple keypad, the BlueAccess security panel is a digital marvel, allowing you to monitor every piece of your network and add more to it at any time. The touchscreen has an 8 megapixel camera with quadsound speakers and Bluetooth streaming.
As with all of the company equipment, BlueAccess' panel is easy to install, straight out of the box. It has numerous built-in features that often come extra with other systems, and the screen can serve as a photo frame when it's not in practical use to show off your candid shots as just another part of the home.
The security panel is worth every penny, but with the DIY appeal of BlueAccess, it's a great bargain when combined with all the various add-ons, from doorbell cameras to motion sensors to smart home tech. It's not just a security system, but a digital hub that will run most of your home.
When you're paying a flat fee for home monitoring, rather than an inflated contract price, that difference will be apparent.

Don't fall for the same old sales tricks. Go with BlueAccess and its DIY home security kits and get home safety at a reasonable price and an excellent value.
Shop Our DIY Home Security Kits
YOUR JOURNEY BEGINS HERE
BlueAccess Starter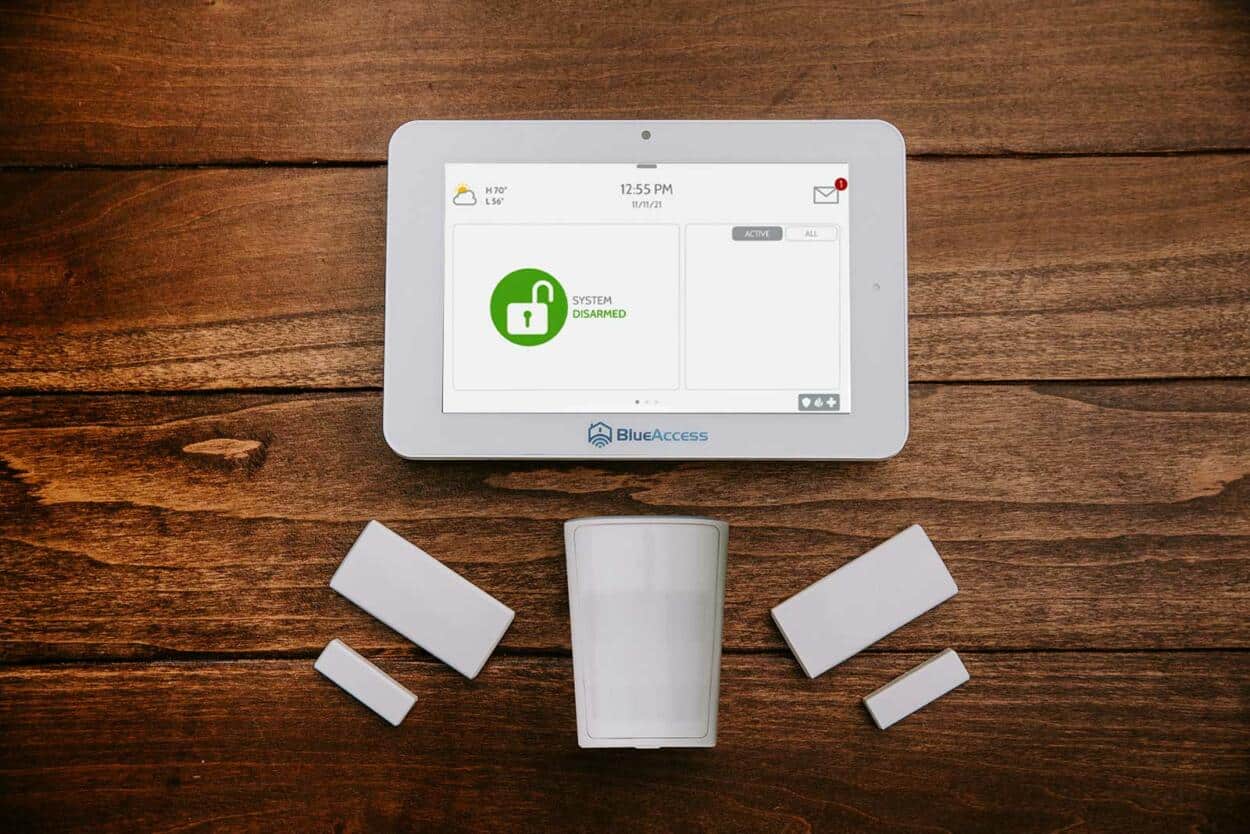 Begin securing your home with a pet-aware motion sensor, door sensors, a central security panel, and the mobile app.
TAKE IT TO THE NEXT LEVEL
BlueAccess Pro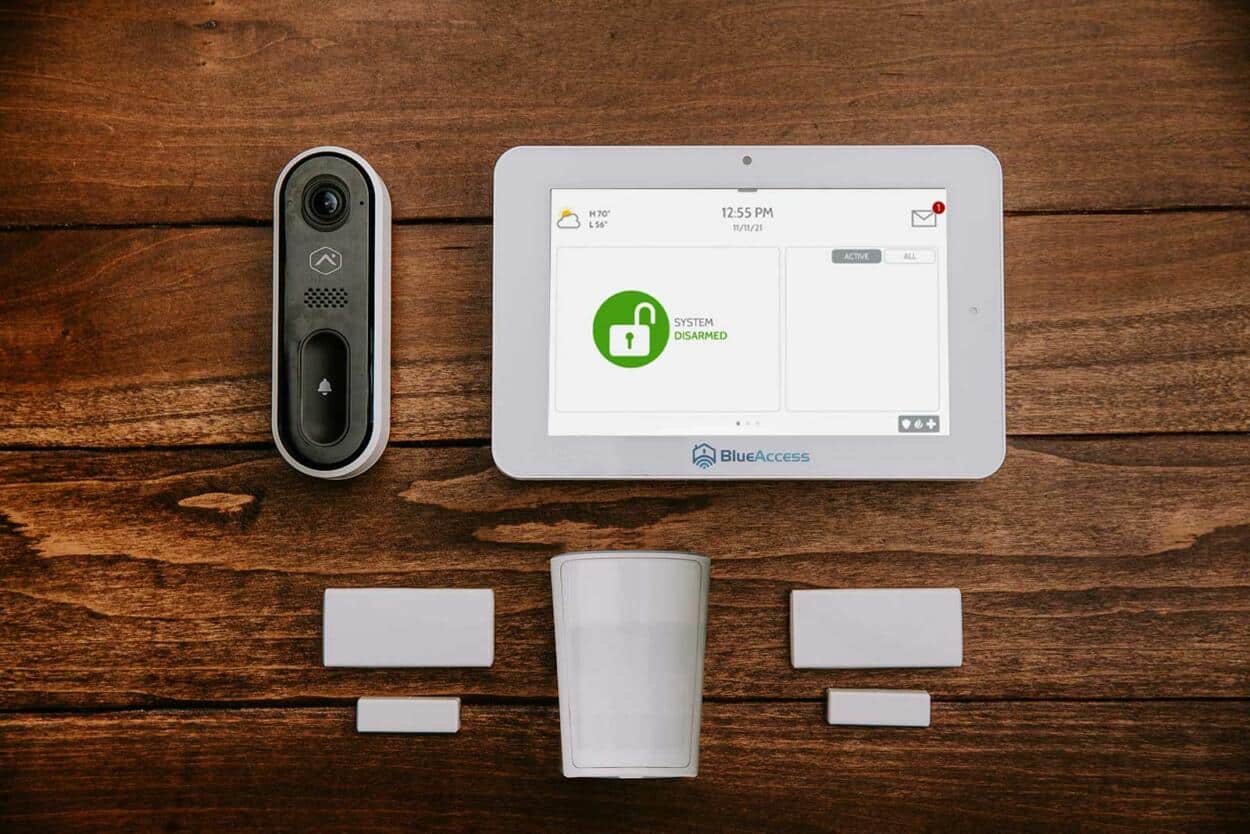 This package includes all the features from our Blue Security Starter, but takes security outside the home with a video doorbell.
TOTAL HOME PROTECTION
BlueAccess Premium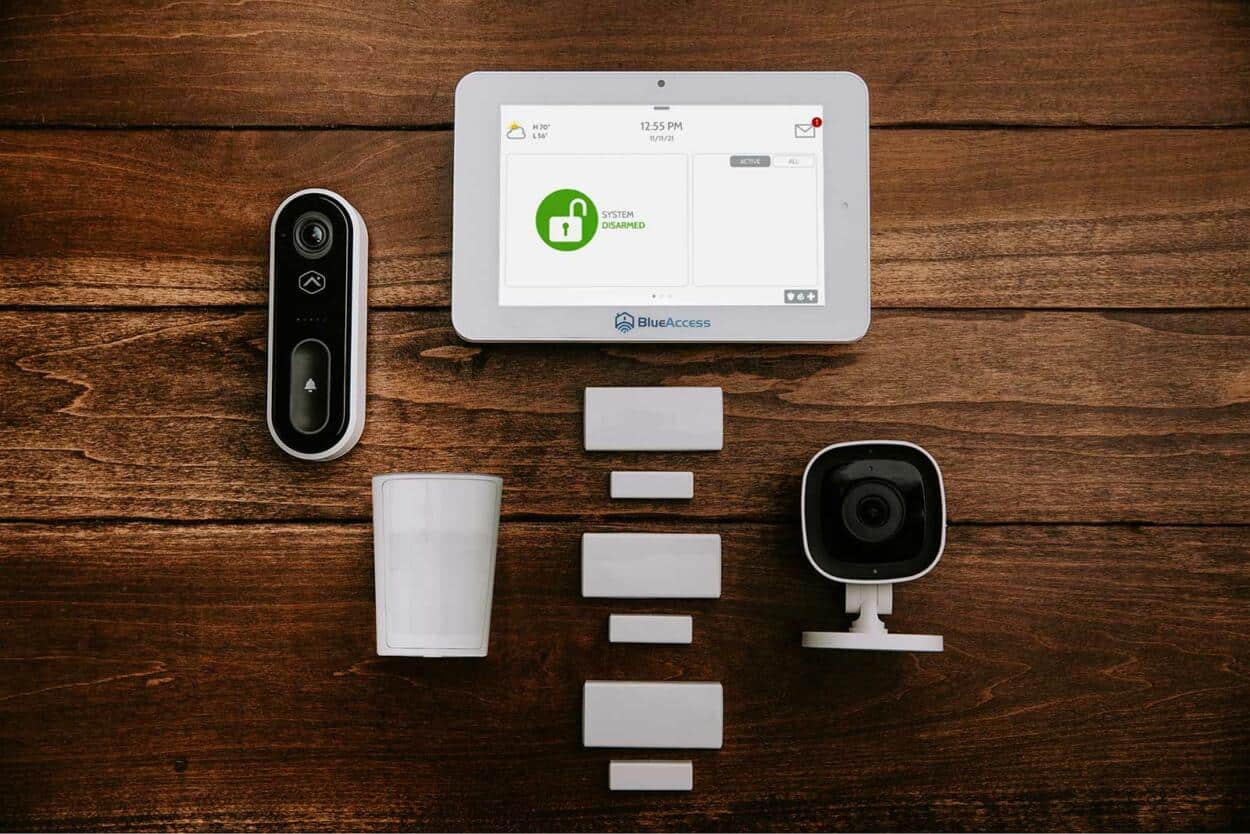 Our Blue Security Premium package includes everything you need to get you home protected inside and out. 
Customize your system further with these add-ons